Déjà Vu
An obvious landmark at SFMM is the Sky Tower. This 38-story observation tower is just barely visible at the bottom of this picture.
I wanted to go up in the Sky Tower and on the Metro Monorail to take more coaster pictures, but they were closed when I visited. In fact, the monorail system was Standing But Not Operating from 2001 until it was scrapped in 2011. The Sky Tower has been available at times, but it was closed during my last two visits, so I can't show any nice shots from above the park.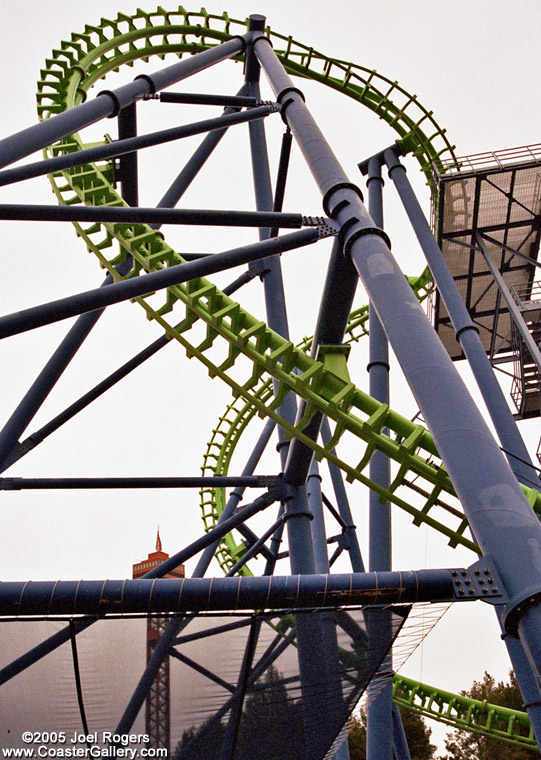 ---
©2016 Joel A. Rogers.