Flashback
Flashback operated at Magic Mountain from April 1992 until 2003. It then had Standing But Not Operating (SBNO) status for over five years.
Why keep a SBNO coaster for half a decade? At that same time, Cedar Point had sixteen roller coasters. If you count Flashback, Six Flags Magic Mountain also had sixteen coasters. But, despite Six Flags's claim of sixteen coasters at this park, they never all operated on the same day!
The ride was finally demolished in December 2007.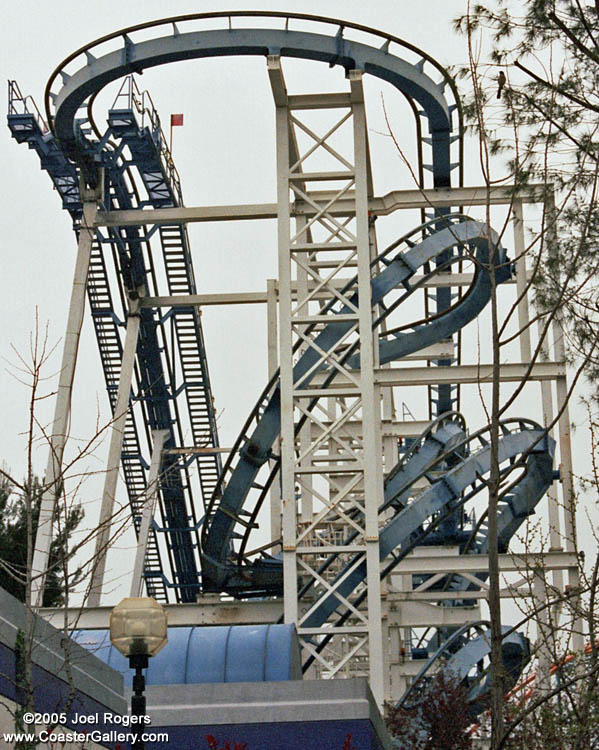 ---
©2016 Joel A. Rogers.