Riddler's Revenge
Here are five of Riddler's Revenge's six inversions! It has more loops than any other stand-up coaster.
In order, the coaster goes through the following inversions: A Vertical Loop on the right, two Diving Loops seen in the middle, the Inclined Loop which is the tallest loop on the left, and two Corkscrews, one of which is the shortest loop on the left. (The Corkscrews are called Flat Spins by the coaster's manufacturer)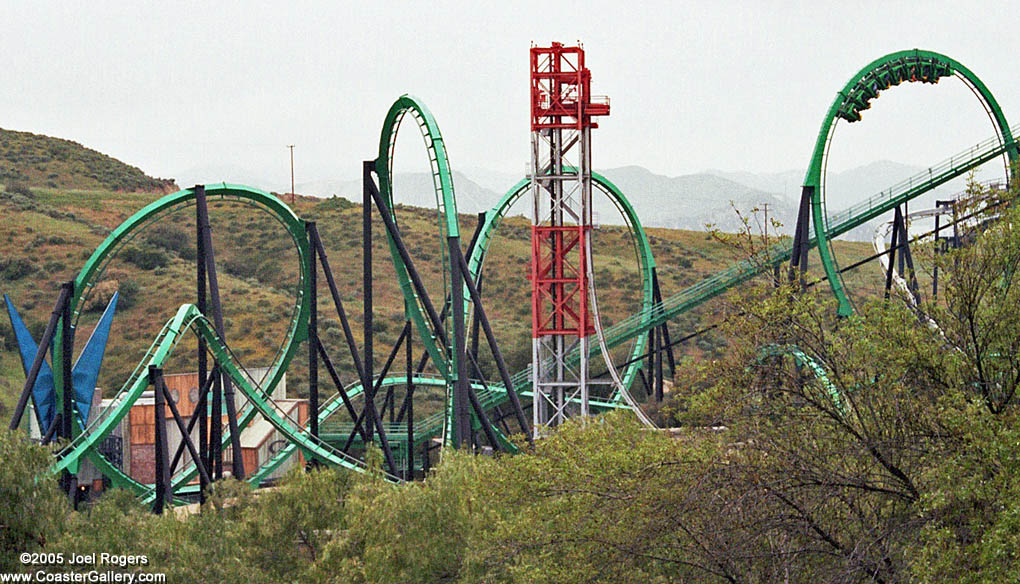 ---
©2016 Joel A. Rogers.