Riddler's Revenge
The ride's fourth inversion, shown on the right, is an Inclined Loop. Bolliger and Mabillard used Inclined Loops on two other stand-up coasters: Chang at Six Flags Kentucky Kingdom and Mantis at Cedar Point.
Since these other two stand-up coasters were built in the 1990s, they have gone through changes. Chang was relocated to Six Flags Great Adventure in 2011 and is now called Green Lantern. Mantis hasn't been moved, but it got a new paint job, received new floorless trains, and was renamed Rougarou in 2015. (I took pictures of both of these coasters in 2016, so check back later to see them!)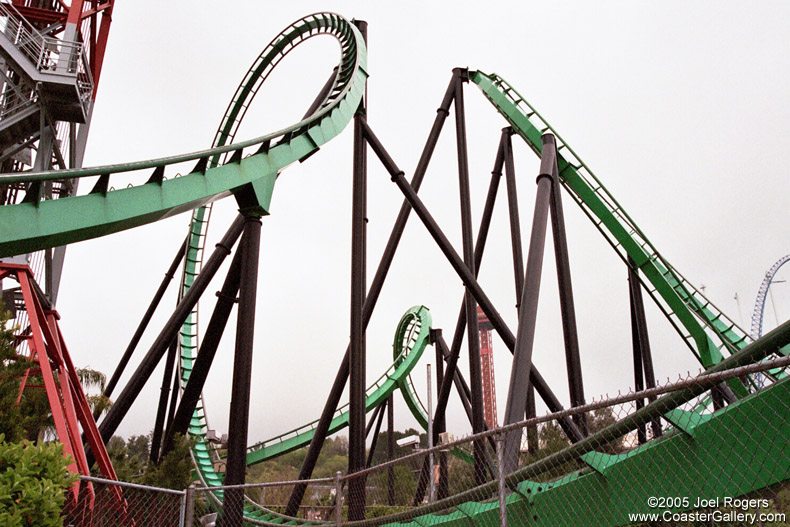 ---
©2017 Joel A. Rogers.