Superman: Escape from Krypton
This ride has gone through a lot of changes in its history. One obvious change is its name. It was originally called Superman: The Escape.
Construction on the coaster began in early 1996, and the plan was to open it to the public on June 1, 1996. Technical problems with the launching mechanism caused nearly a year of delays, and the ride finally opened on March 15, 1997.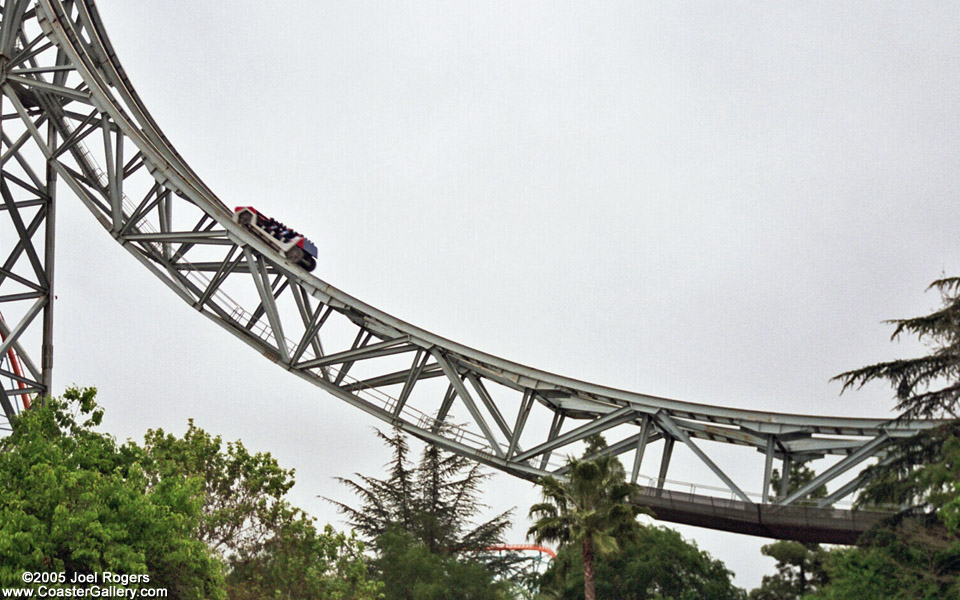 ---
©2017 Joel A. Rogers.