X²
X² has two sets of rails on its track. The yellow rails are for the drive wheels that support the train. The outer, purple rails control the position of the seats. The distance between the two sets of rails determines the angle of the seats in relationship to the train chassis.
The seats are not free spinning like the spinning cars on rides such as Timberland Twister or Primeval Whirl.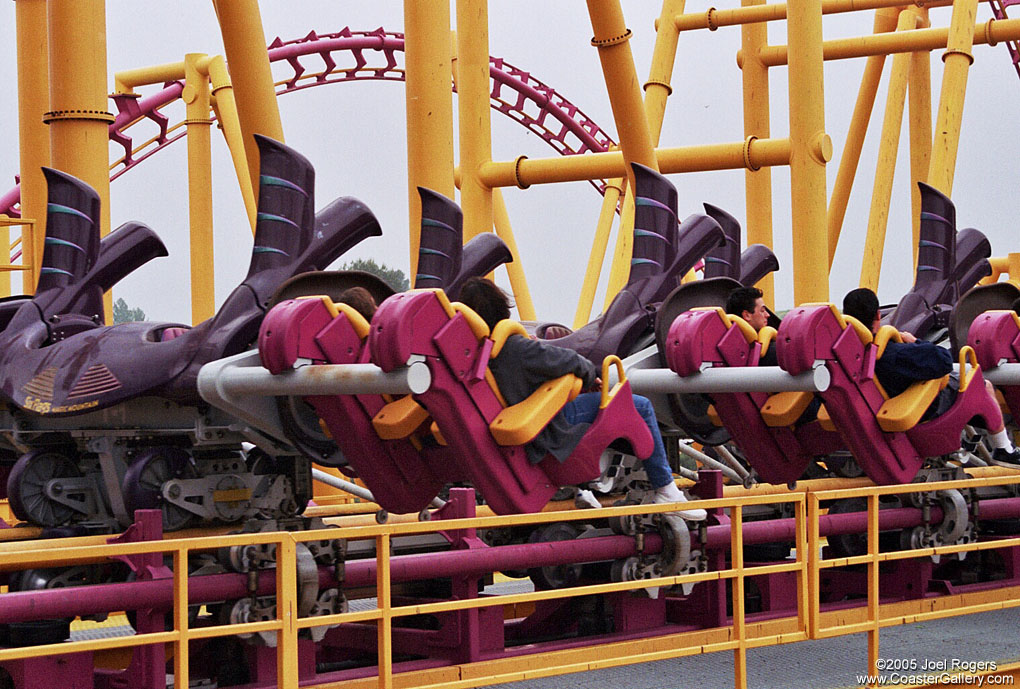 ---
©2010 Joel A. Rogers.