The Roller Coaster
The New York New York hotel is shaped like the Manhattan skyline. It makes a wonderful backdrop for this roller coaster!
For as little as $600, you can book a 15-minute wedding ceremony on the coaster. The price even includes a minister.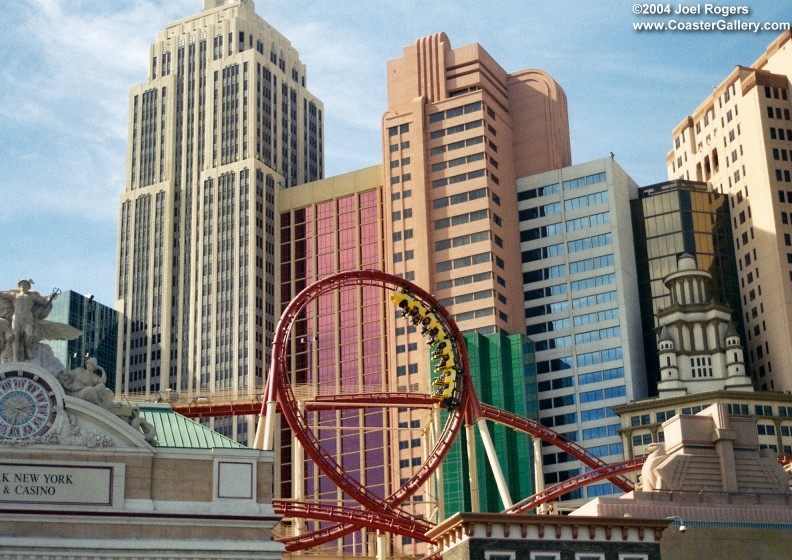 ---
©2010 Joel A. Rogers.