The Roller Coaster
The ride was built by TOGO. Let's just say that "smooth" is not an adjective that I would use to describe this ride.
Premier Rides, Incorporated added magnetic brakes to the coaster in 2004. And in August 2006, the TOGO trains were replaced by ones built by Premier Rides. The ride is not a rough as it used to be, but it will still rattle you around a lot!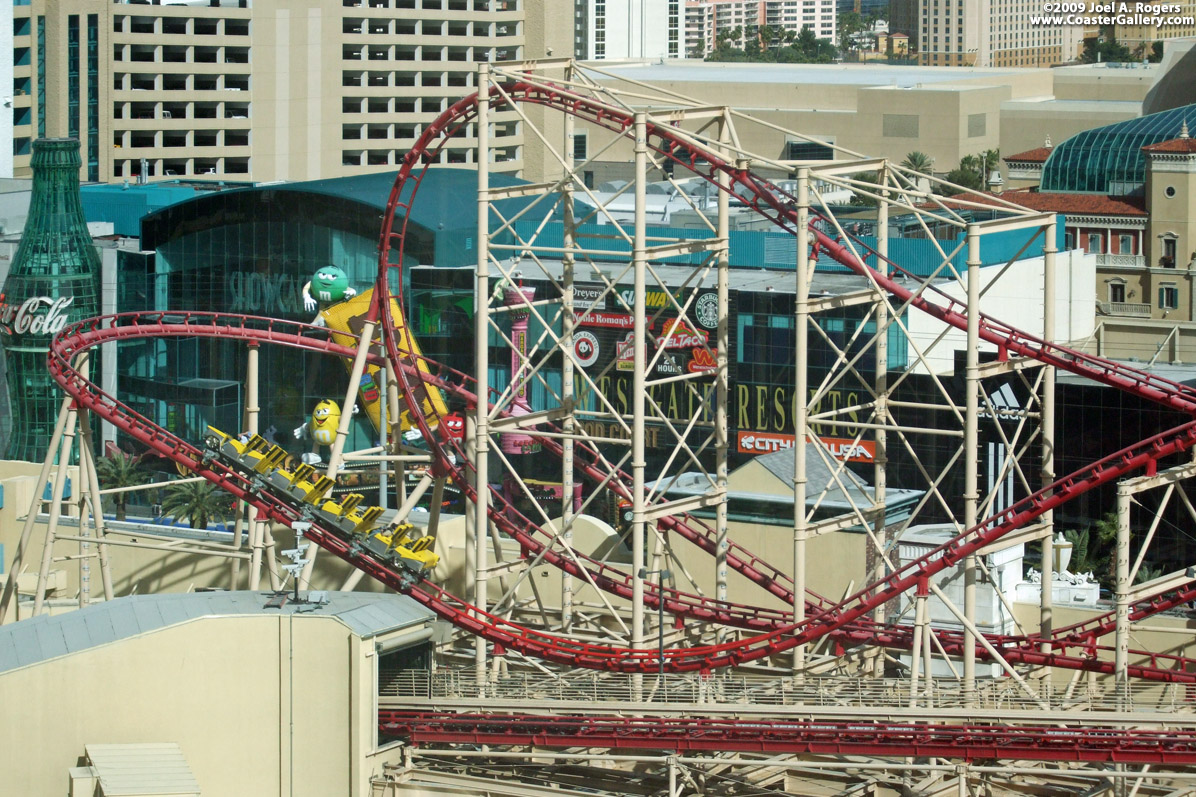 ---
©2011 Joel A. Rogers.