New Revolution
In 2016, color-changing LED lights were added to the small blue strip that surrounds the loop, but the lights weren't turned on when I visited.
The Six Flags chain added a Virtual Reality program to a coaster at nearly every one of their parks for the 2016 season. The headsets use the Oculus VR system to display a 3D world on the phones as the coaster passes through its course. Initially, the VR system on New Revolution showed video that simulated being in a plane flying through a futuristic city. In December 2016, the VR software was changed to show "Santa's Wild Sleigh Ride." Since it is rather easy and inexpensive to change the software, I expect to see the VR programs changed again in the future.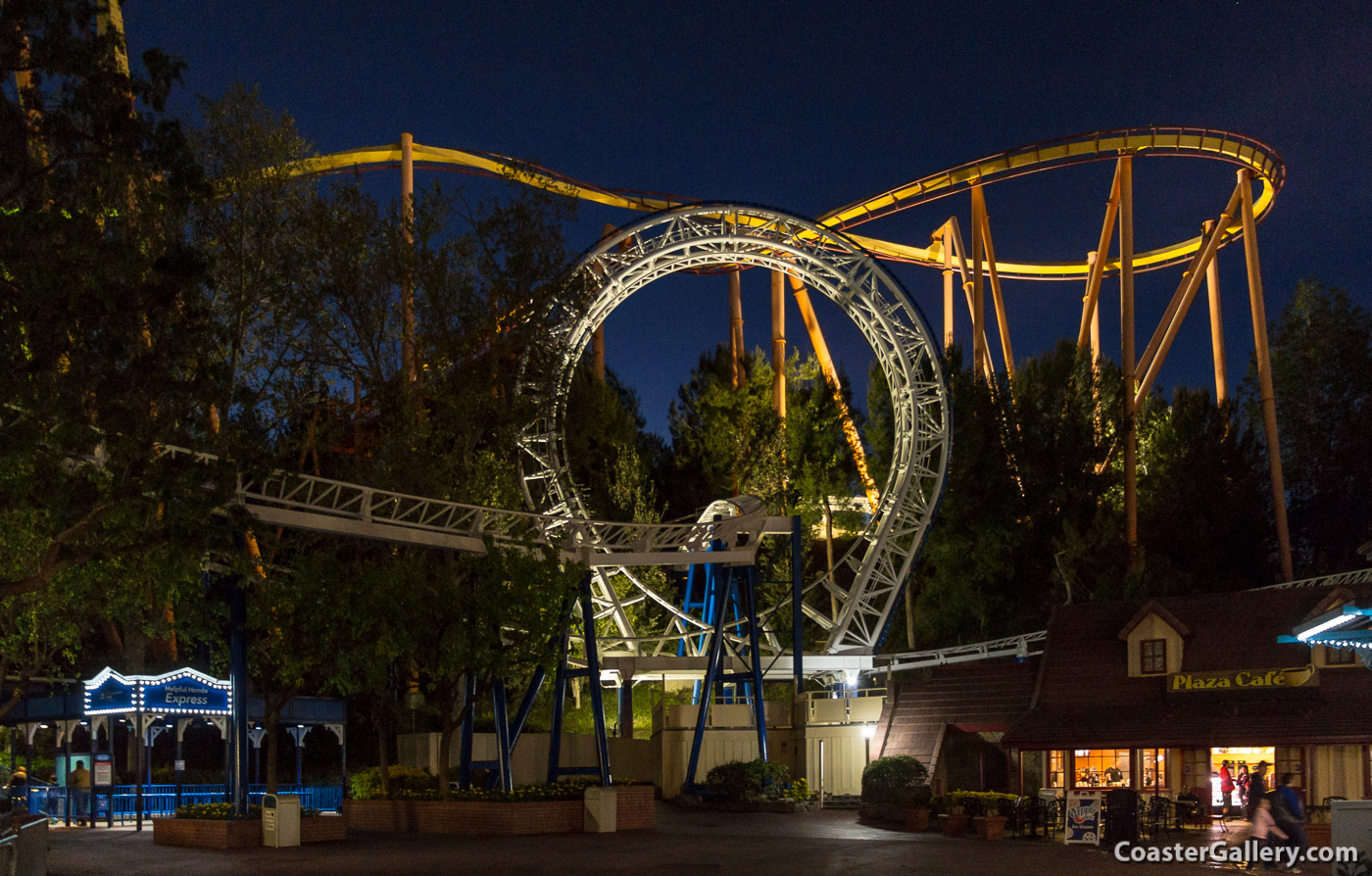 ---
©2016 Joel A. Rogers.