Aftershock
One of the problems that hampered this coaster's operation when it opened in 2001 was blamed on poor engineering. During testing, it was found that tall guests with long arms were able to reach up and almost touch the wheels or, even worse, the track, when the ride was running. Trains were quickly modified with the additional bars above the riders' shoulders which prevent the raising of arms when on the ride.
The ride presently runs with shoulder harnesses, black belts that attach to the shoulder harnesses, and orange belts that cross over riders' waists.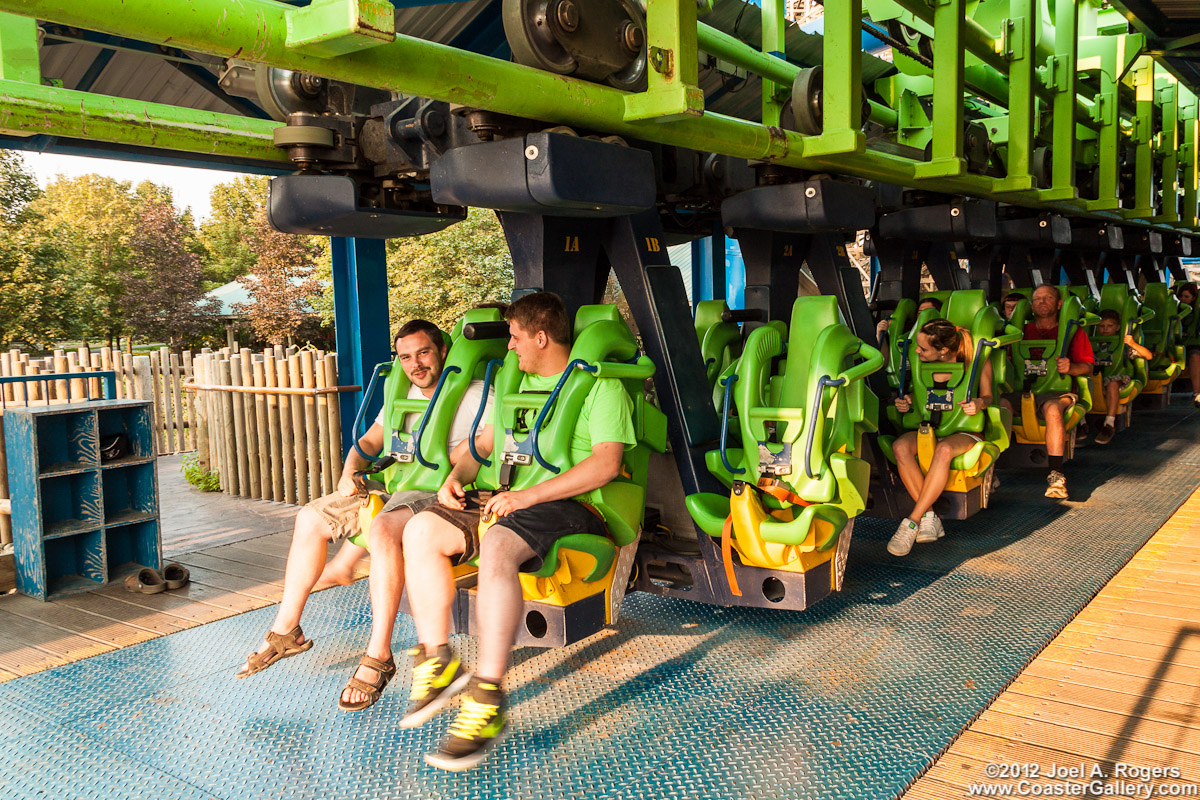 ---
©2012 Joel A. Rogers.