Apocalypse The Ride
The Terminator name and nearly $1 million spent the on Terminator theme only lasted two years. In late 2010, Six Flags was struggling financially and was restructuring under bankruptcy protection. As part of the corporate cuts, the Six Flags chain ended most of its intellectual property licensing agreements. This forced every Six Flags amusement park to rename rides as they lost the rights to use names and likenesses such as Tony Hawk, Evel Knievel, Thomas the Tank Engine, The Wiggles, and more. In 2011, all of the Terminator references were removed and the ride was renamed Apocalypse The Ride. In many park maps and signs, the ride is simply called Apocalypse.
In this image, the train is exiting the "station fly-through" segment.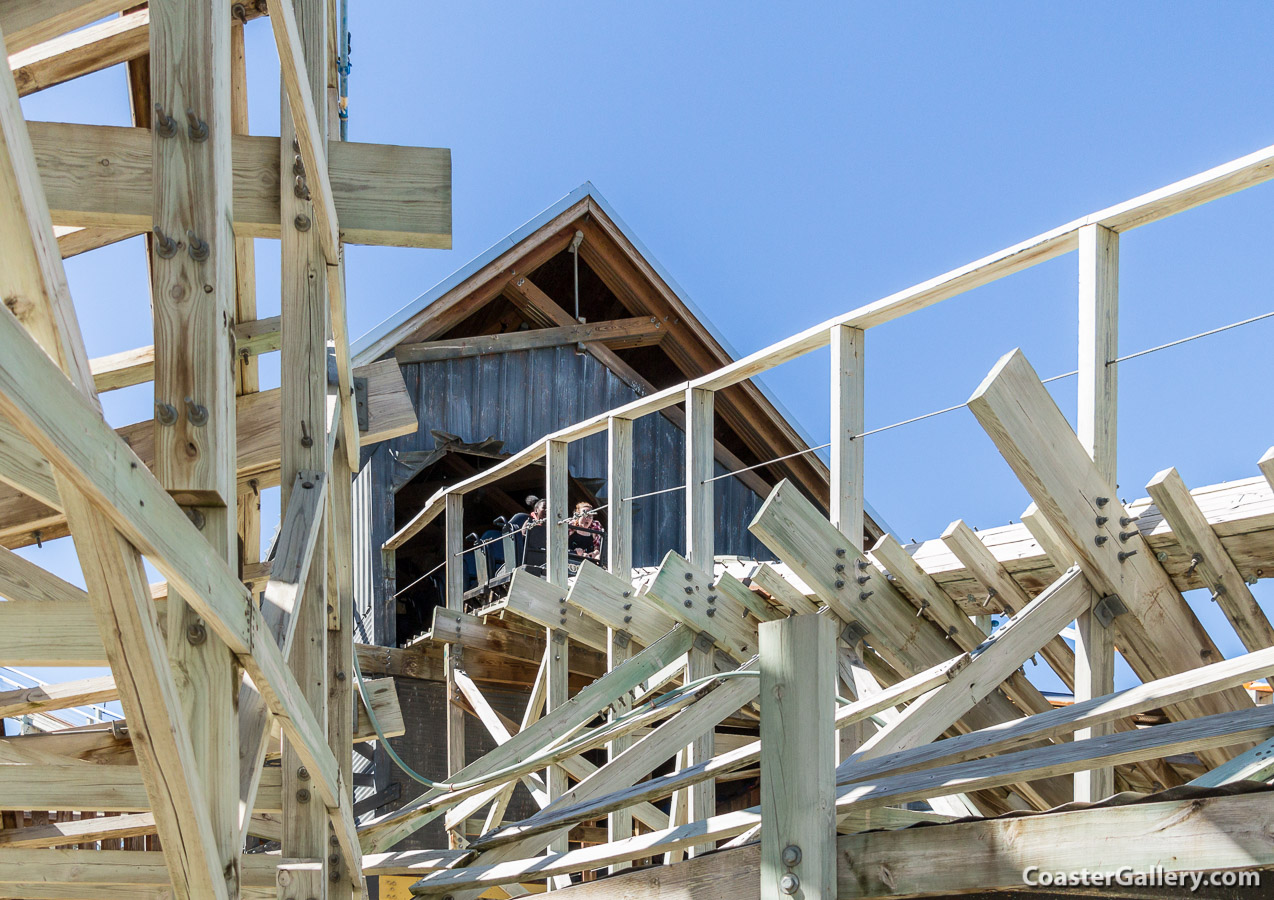 ---
©2016 Joel A. Rogers.