Batman The Ride
Five non-Six Flags parks have coasters that are identical to this one: Diavlo (1994) at Japan's Himeji Central Park, Great White (1997) at SeaWorld San Antonio, Batman la Fuga (2002) at Spain's Parque Warner Madrid, Vampire (2002) at La Ronde, and Lightning (2004) at Kuwait Entertainment City.
Parque Warner Madrid used to be managed by Six Flags Incorporated, so it wasn't surprising when they opened yet another ride with a Batman theme and name, Batman la Fuga, or Batman the Escape in English.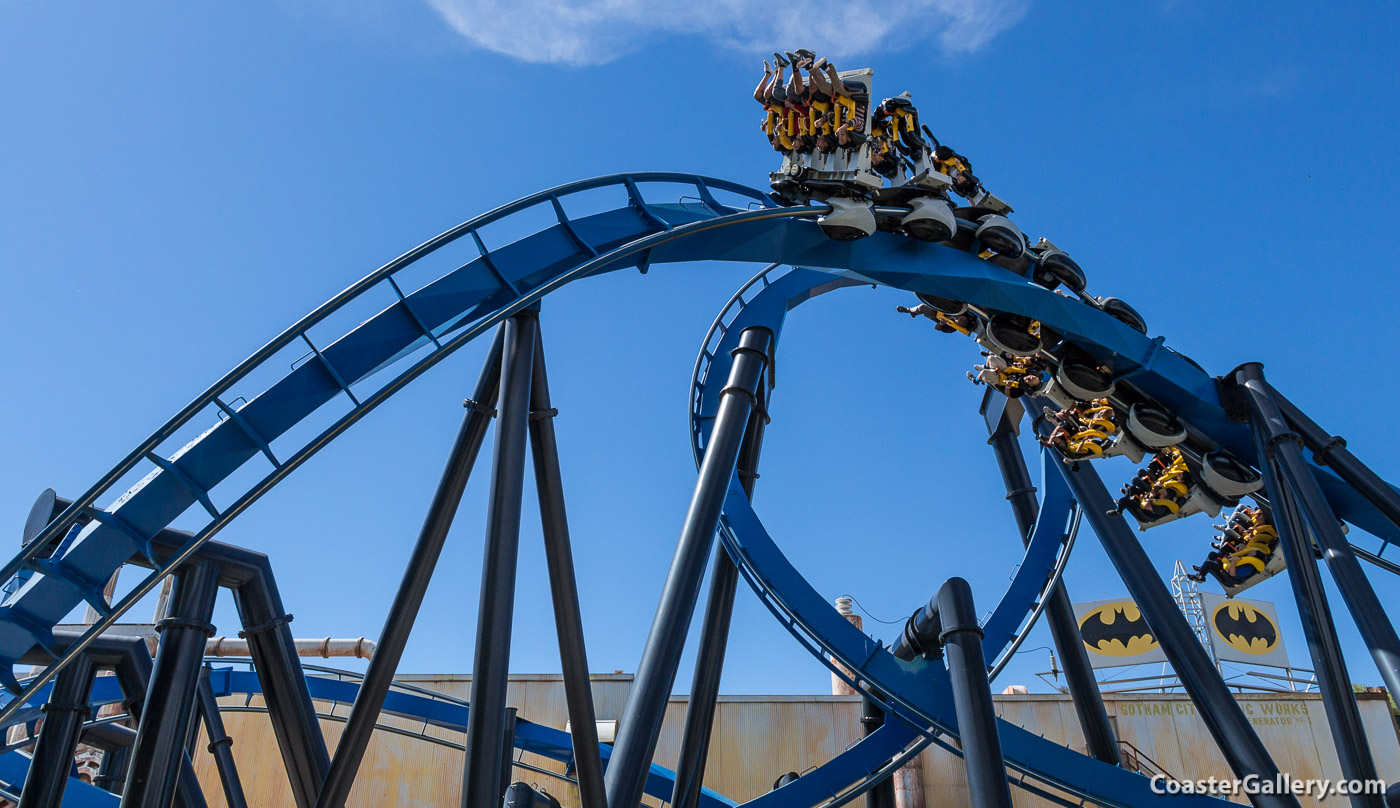 ---
©2016 Joel A. Rogers.