Superman: Escape From Krypton
While this ride has two side-by-side tracks, Six Flags usually only opens one side of the ride at a time. With only one 14-seat train on each track, the hourly capacity is extremely low even on the rare occasions when both sides are running.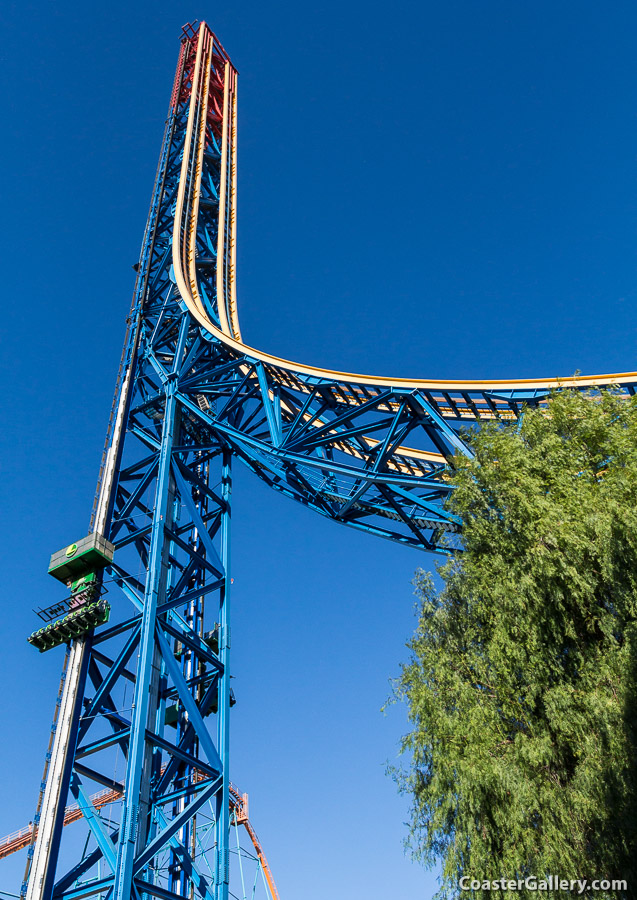 ---
©2016 Joel A. Rogers.