Desperado
Want to make a roller coaster even more exciting? Add a near miss with a log flume and a couple of tunnels to heighten the thrill!
The dark track on the bridge between the two segments of yellow coaster track is part of a train that used to run here, but it has been defunct for over a decade. Some tracks in other areas around this coaster are for the Primm Valley Monorail. It is not well named because the small tram actually runs on multiple rails. The tram links the three Primm Valley Casino Resorts: Buffalo Bill's, Whiskey Pete's, and the Primm Valley Resort & Casino. For several years, the tram operated only on weekends, but I haven't seen any evidence of it running at all for at least the past five years.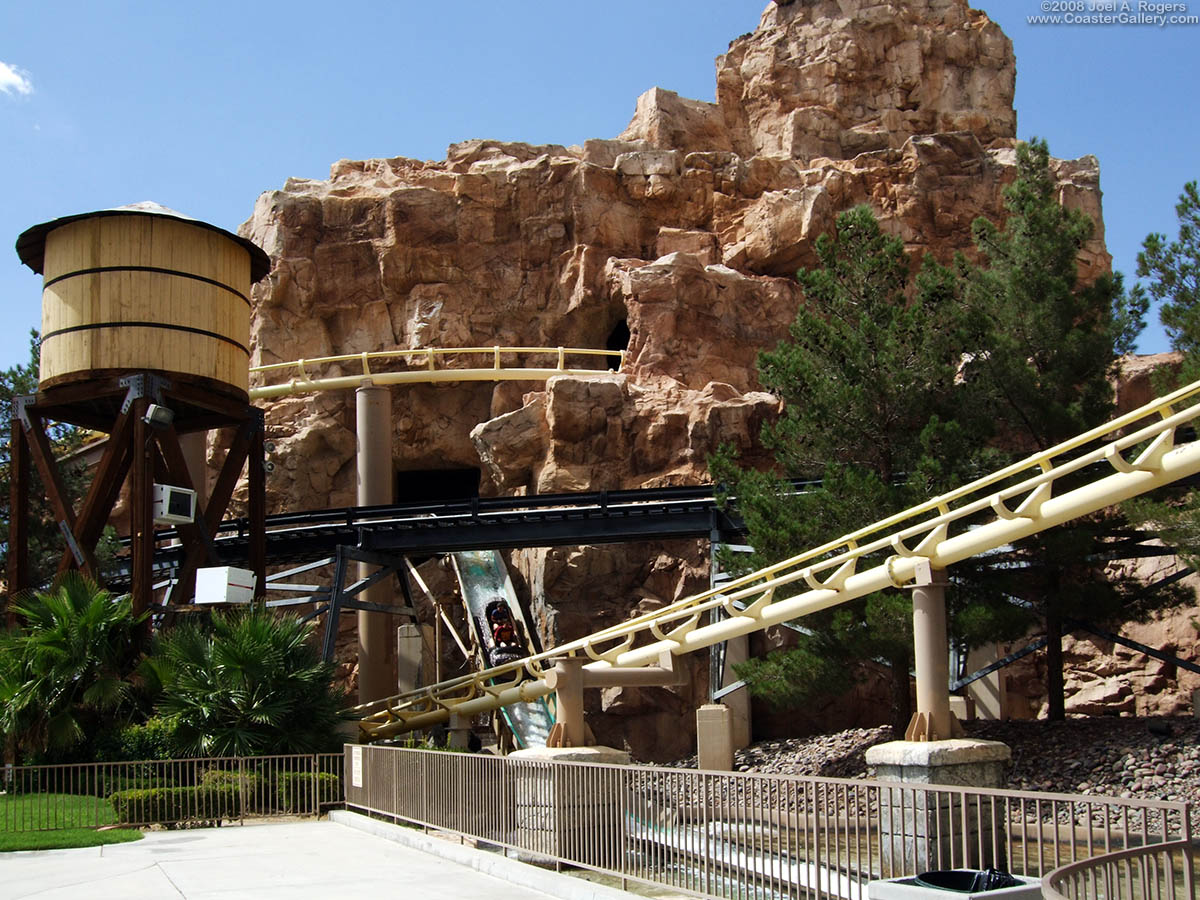 ---
©2017 Joel A. Rogers.