Desperado
I am obsessed with roller coasters, but I am not sure I would like one screaming by my hotel window! I wonder how loud it is in those rooms next to the track.
The guardrails and short bridge at the bottom of the track are part of the Primm Valley Monorail.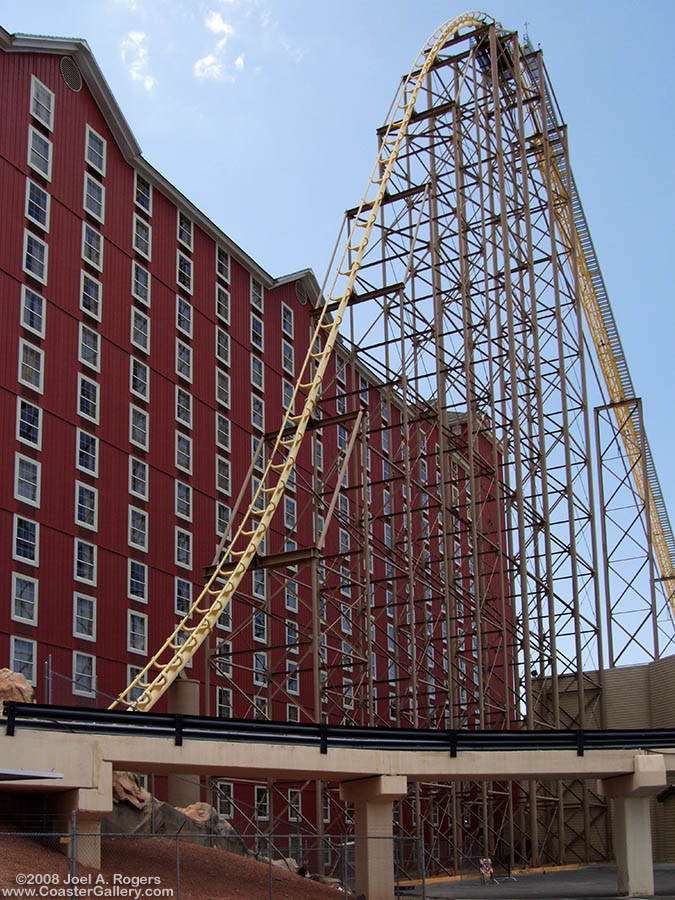 ---
©2017 Joel A. Rogers.