Desperado
Don't stare at the towers of the Ivanpah Solar Power Facility when the mirrors are shining on them because they are incredibly bright. That one above the Whiskey Pete's sign was blindingly harsh.
While I am not a big fan of this coaster, I do like its placement. The track passes right over the casino's main entrance which looks very dramatic. I wish I had some more pictures of the train passing through the entrance, but the coaster only operated about once every 15 minutes during my visit. It was nice that there was no line to wait through when I rode Desperado, but I sat in the car for over 10 minutes while we waited for enough passengers to fill the train!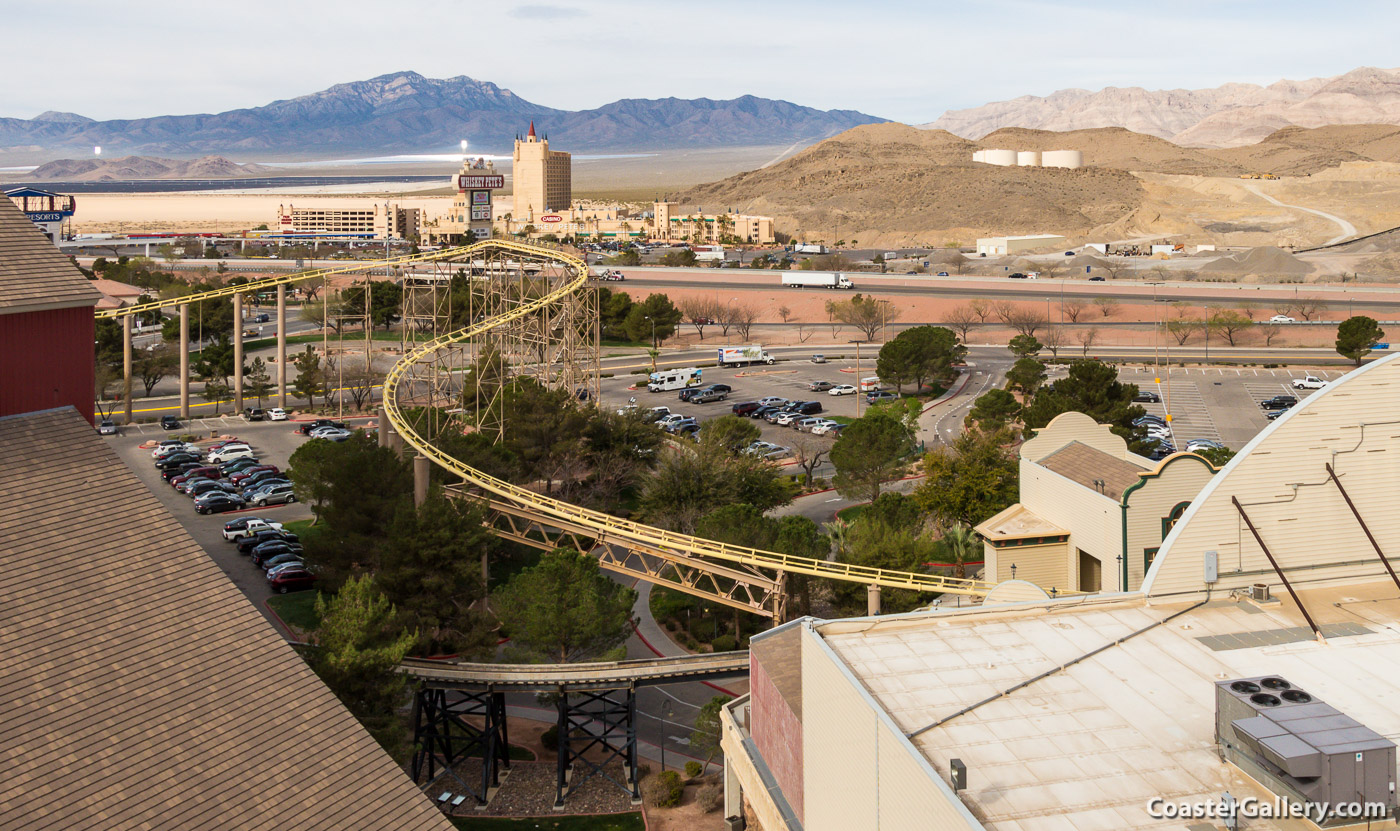 ---
©2017 Joel A. Rogers.