Dragon
Dragon, formerly known as Okeechobee Rampage, is an example of a Vekoma "Roller Skater" Junior Coaster. Its skater name refers to the roller-skate-shaped cars found most of these rides. The three versions come in 85 meter, 207 meter, and 335 meter length, with Okeechobee Rampage originally being a 335 meter model. (The ride was altered and a couple hundred feet of track was added when it was remodeled into the Dragon coaster.) Vekoma has built over 70 "Roller Skater" coasters, and a few dozen "Roller Skater" copies are "Custom" versions.
Other Roller Skater models include: Ant Farm Express (207) at Wild Adventures, Barnstormer (207 mirror image) at Walt Disney World, Dragon (Custom) at Legoland California, Flight of the Hippogriff (335) at Universal Studios Islands of Adventure, Gadget's Go Coaster (207) at Disneyland, Gadget's Go Coaster (207) at Tokyo Disneyland, Hang Ten (Custom) at Freestyle Music Park, Kiddie Koaster (formerly Der Rollschuhcoaster (85) at Six Flags Fiesta Texas, Mine Expressen (335) at Fårup Sommerland, Road Runner Roller Coaster (335) at Warner Bros. Movie World, Roller Skater (207) at Kentucky Kingdom, Spacely's Sprocket Rockets (207) at Six Flags Great America, Woody Woodpecker's Nuthouse Coaster (207) at Universal Studios Florida, and Woodstock's Express (335) at Cedar Point.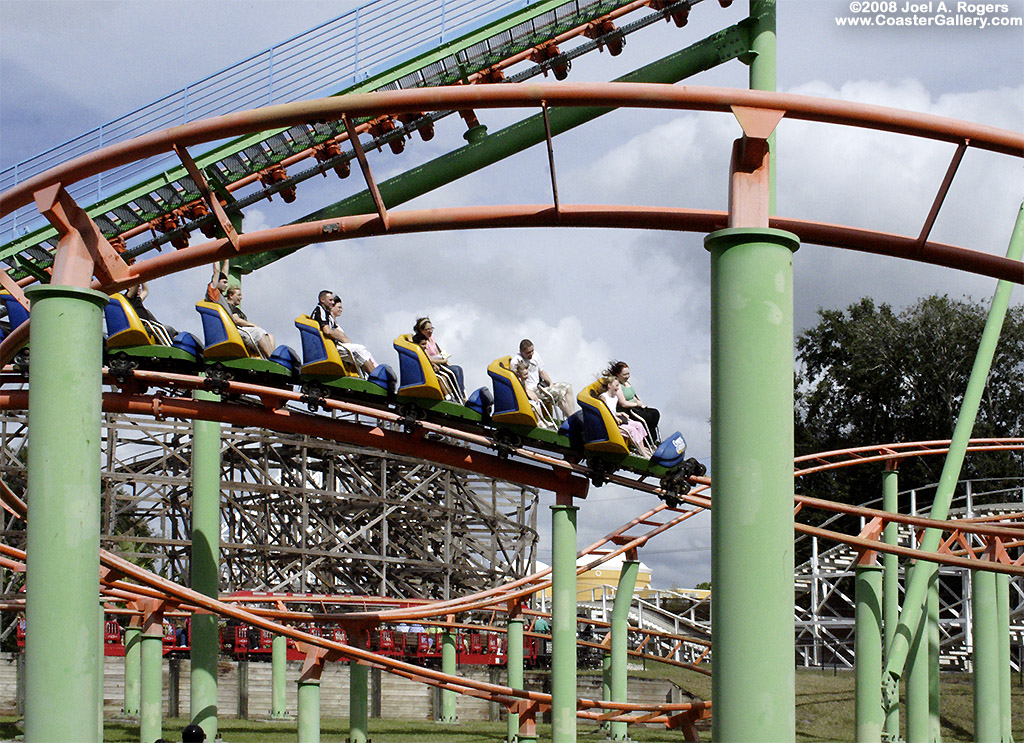 ---
©2016 Joel A. Rogers.