Starliner
Six months after Cypress Gardens closed, all seven of its roller coasters were still listed for sale. But considering the tough economic climate at that time, and the difficulties in moving a roller coaster, I had grave concerns for the future of Starliner as well as the other rides at the park. I knew that relocating a large wooden roller coaster would be an even greater challenge.
Despite my fears, four of the coasters remained after the park reopened as Legoland Florida. Two of the coasters were relocated, and I even got the chance to ride and photograph them at their new homes. Starliner was the only roller coaster that was destroyed.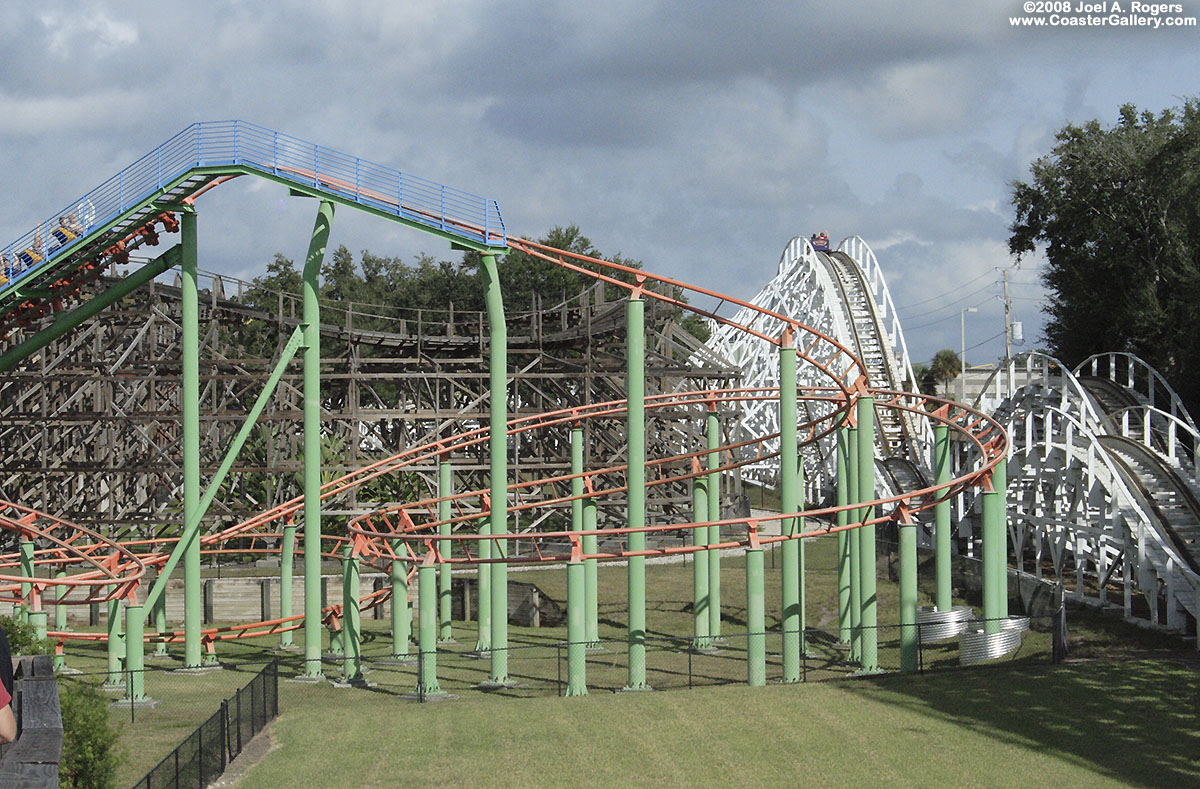 ---
©2016 Joel A. Rogers.