Journey to Atlantis
During this section of the ride, boats are free-floating and propelled solely by the water currents.
On the left, the conventional chain-lift hill is visible. This lift is right after the train (or boat, depending on how you look at it) leaves the station.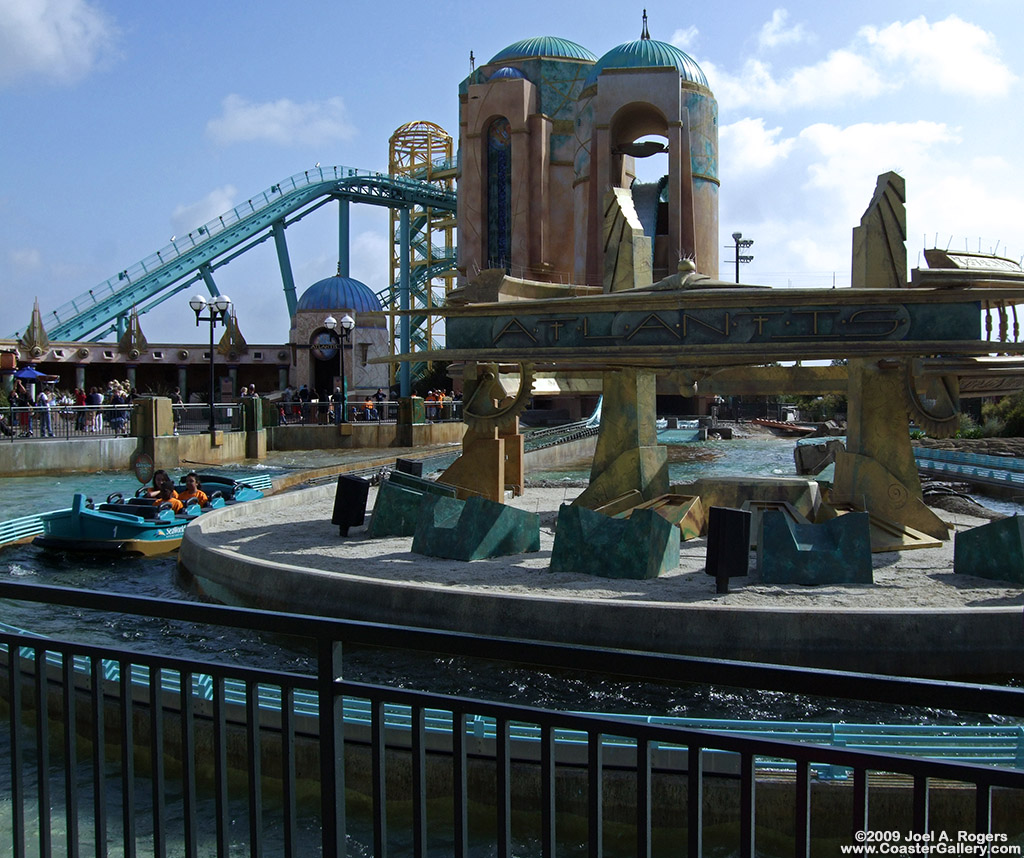 ---
©2009 Joel A. Rogers.