Tower of Terror II
When it opened in January 1997, Tower of Terror held the record for the world's tallest roller coaster, but it lost the record three months later to the nearly identical Superman: The Escape whose structure is just slightly taller.
The ride sits on a tower that is 115 metres (377 feet) tall. The car goes through a drop of about 100 metres (328 feet).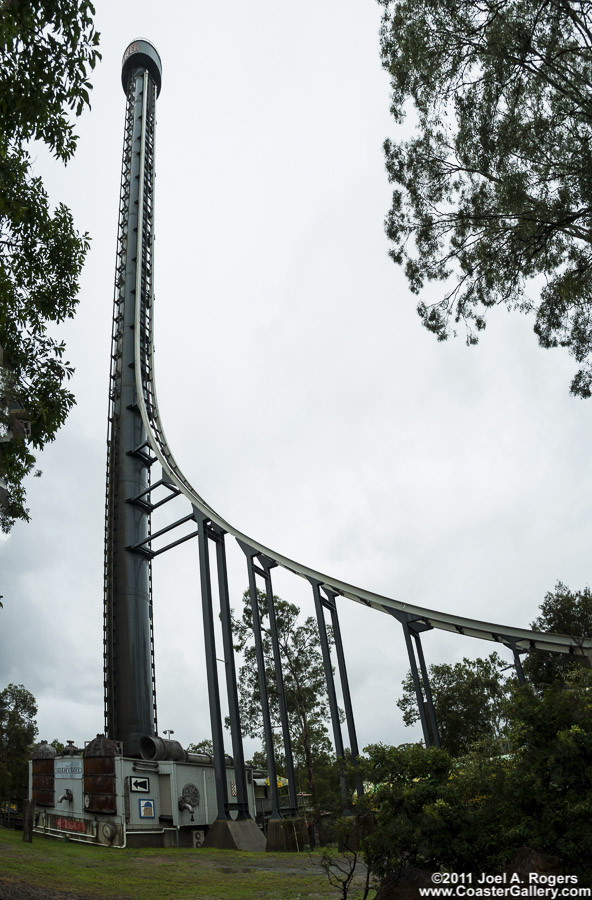 ---
©2017 Joel A. Rogers.