Round About
In late 2009, at least nine lawsuits and more than a dozen mechanics' liens had been filed against the park owners for unpaid services and supplies. As if that wasn't enough, BMW also sued because these cars look similar to BMW Mini cars. The auto company claimed trademark infringement.
The park never opened in 2010. Mortgage holder FPI US LLC was owed over $25 million and ended up foreclosing on the property. All of rides were put up for sale in 2013, and the last remaining ride was removed from the property in August 2014.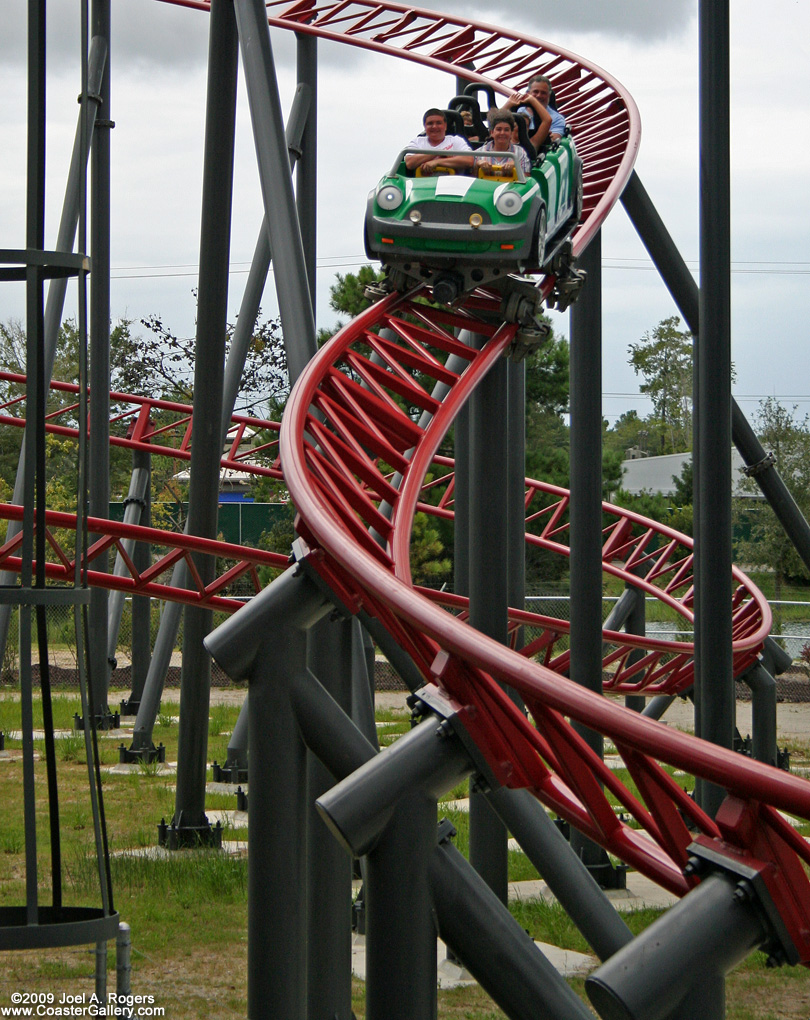 ---
©2014 Joel A. Rogers.