Canyon Blaster
Canyon Blaster was built by Arrow Dynamics, but this track shows some dramatic changes. The majority of the ride, including the section shown on the right, is constructed with the original 1972 track. But there are a couple of sections, like the left side of this picture, that clearly use a different construction technique. These areas represent sections that were remanufactured by Arrow for the 2003 installation here in New York.
The only other major coaster with this style of Arrow track is Dollywood's Tennessee Tornado which was built just three years before Canyon Blaster's relocation.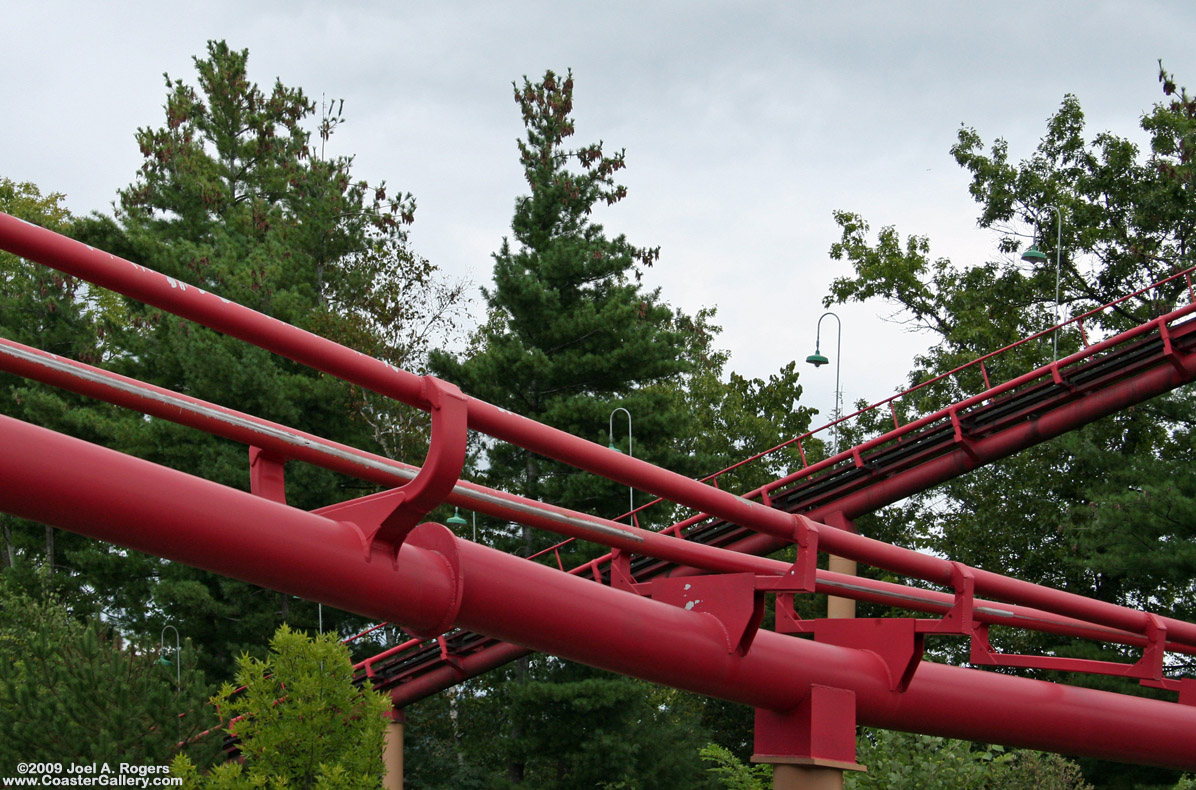 ---
©2014 Joel A. Rogers.