Marche du Mille-pattes
The ride used to have brown track and a tan train, but in 2005 the track was painted yellow and the train received the paint job shown below. A set of eyes, a nose, and a mouth were added to the front of the first car, but they had disappeared by the time I took this picture in 2009.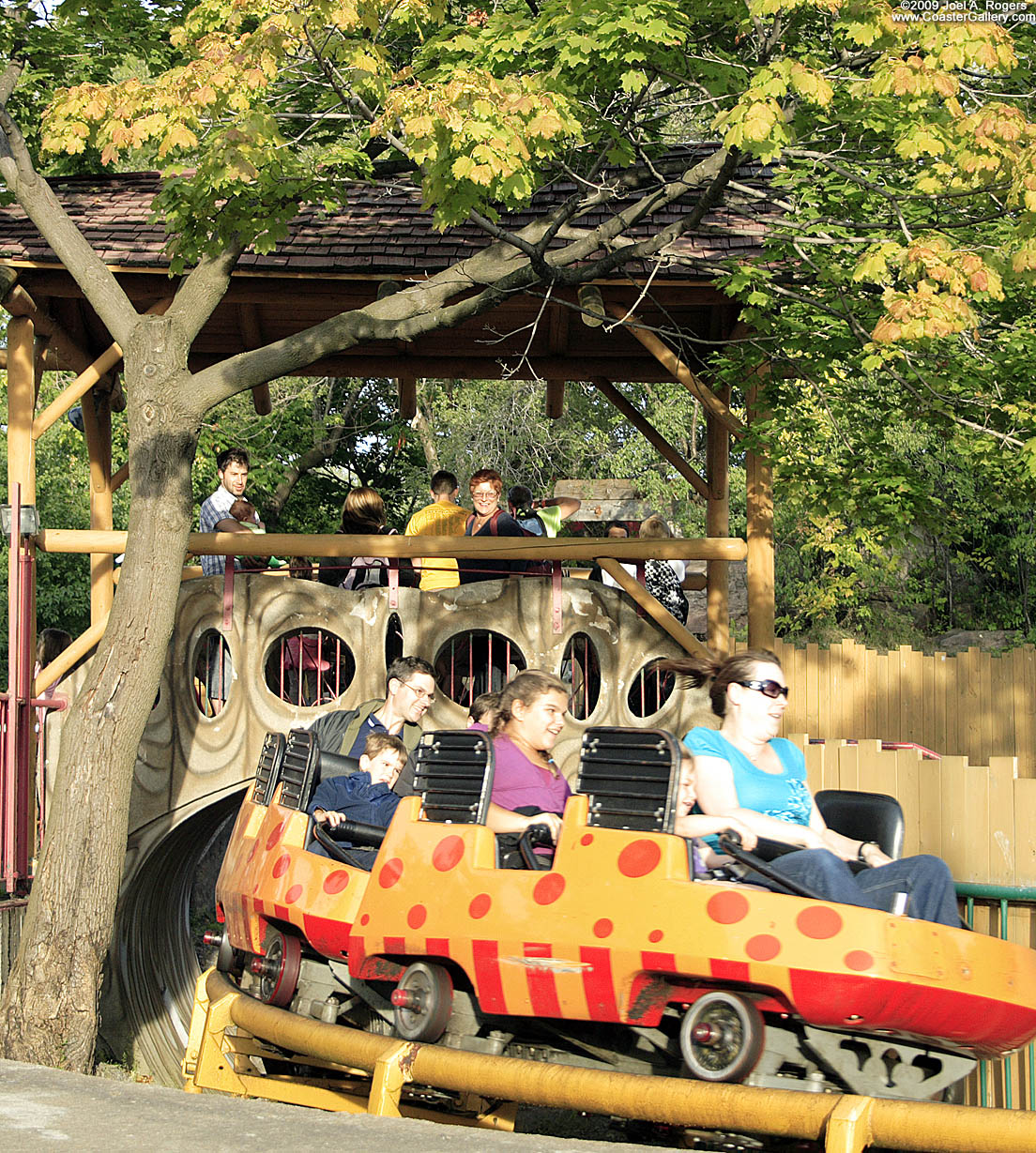 ---
©2009 Joel A. Rogers.