Kersplash
Kersplash was built by the Miler Coaster Company. It opened at the Puyallup Fair in 1995.
Miler built two other 'water coasters' in the past: Big Timber Log Ride (1996-Present) at Enchanted Forest in Turner, Oregon and Dive to Atlantis (2004-2007) at Mt. Olympus Water & Theme Park in the Wisconsin Dells, Wisconsin.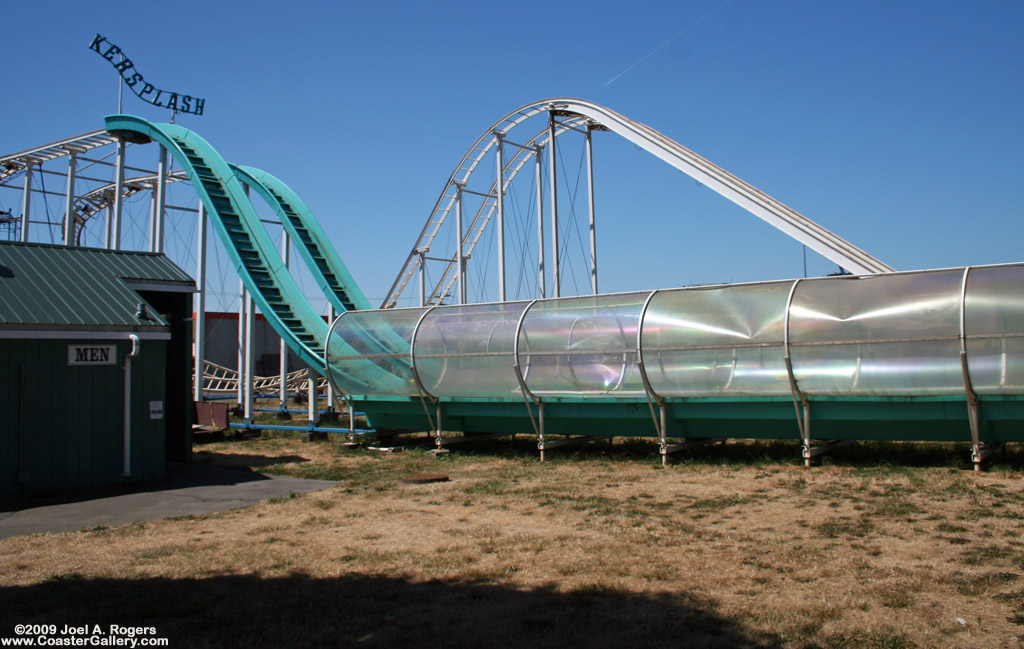 ---
©2009 Joel A. Rogers.