Pedro's Mouse
L & T Systems, short for Leisure and Transportation Systems, built six of these "Wild Mouse 30x20" models. Besides this one, another one has SBNO status: Muskrat Scrambler has been sitting dormant in Six Flags New Orleans since hurricane Katrina closed the park in 2005.
The four operating examples are: Raton Loco at Mexico's Mundo Divertido, Wild Lightnin' at Lake Winnepesaukah, Wild Mine at Italy's Cavallino Matto, and Wild Mine Ride at the United Kingdom's Gulliver's Warrington.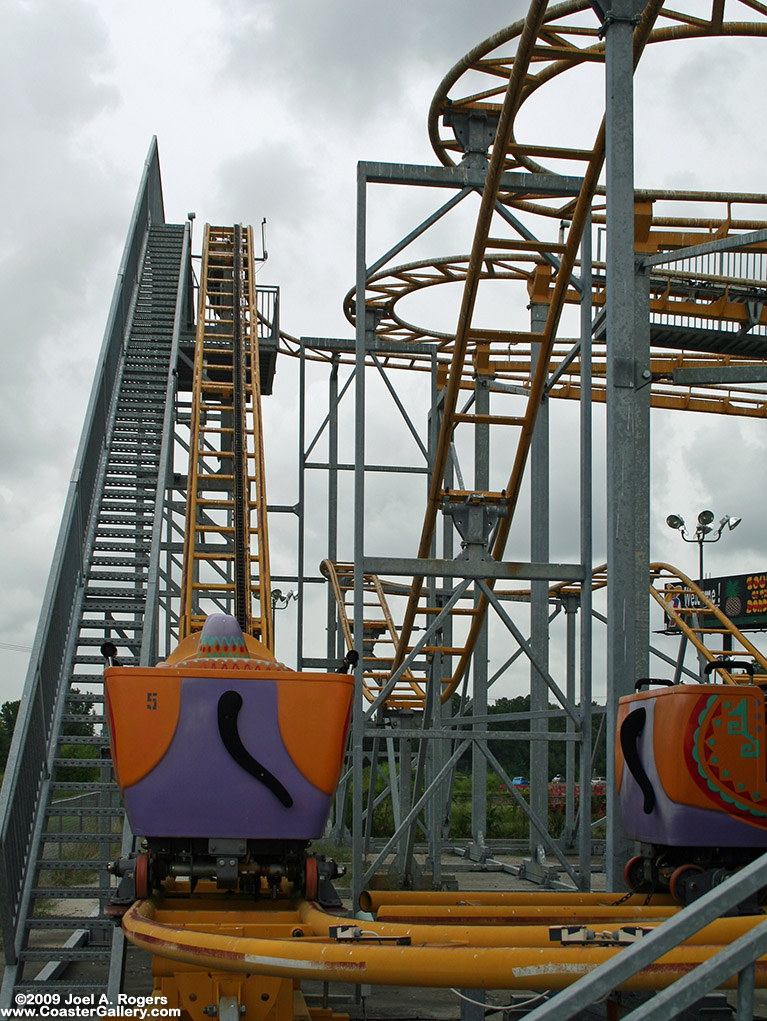 ---
©2014 Joel A. Rogers.