Orphan Rocker
The Scenic Railway claims to be the steepest cable-driven funicular railway in the world. It has an incline of 52 degrees (128% grade) over a distance of 415 meters (1,400 feet).
A small portion of Orphan Rocker's lift hill can be seen in the background.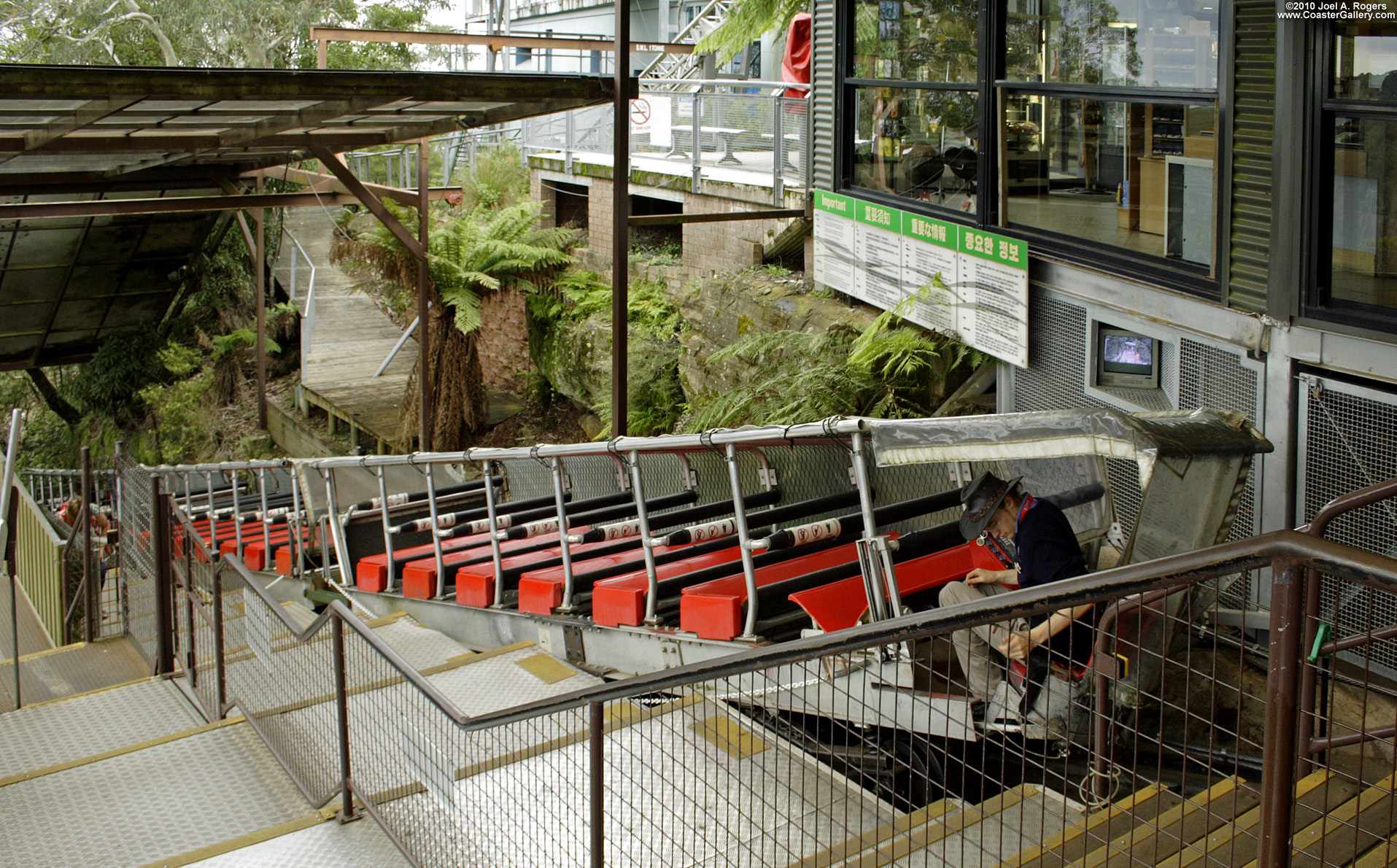 ---
©2010 Joel A. Rogers.