Steel Dragon
This is one of five "Xtended SC 2000" models that were built by Maurer-Söhne. All were constructed in 2003 and 2004.
The other four examples are Spider at Utah's Lagoon Park, Whirlwind at England's Camelot Theme Park, Whirlwind at New York's Seabreeze, and Xtreme at Louisiana's Dixie Landin' Family Theme Park.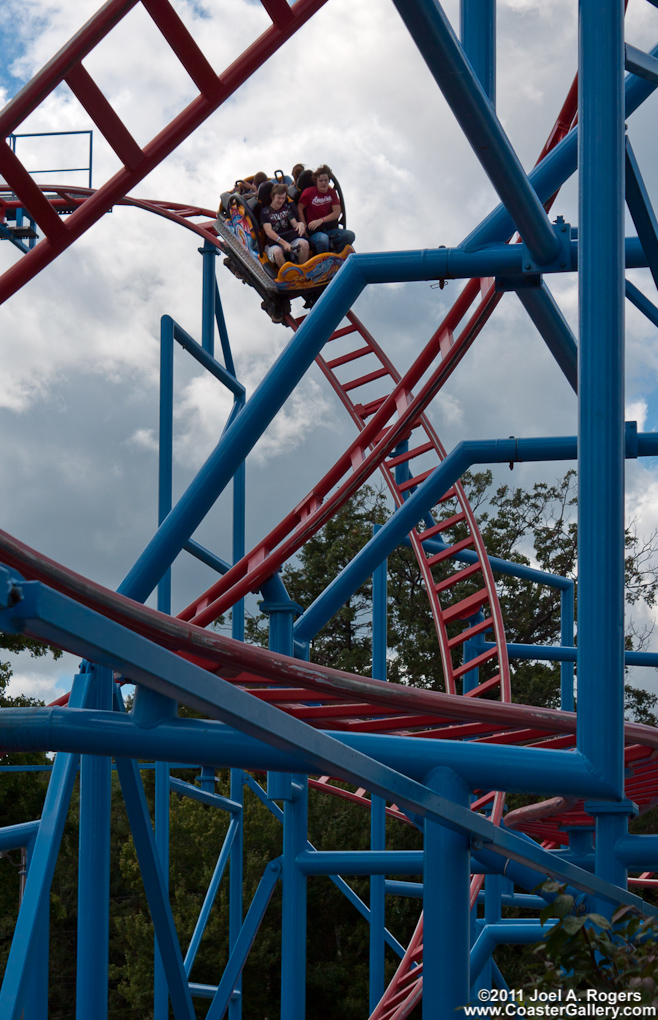 ---
©2011 Joel A. Rogers.