Hankatten
Hankatten, and Vild-Svinet, whose car is shown dropping from the vertical lift, were built by Gerstlauer Amusement Rides GmbH.
Hankatten is one of 11 spinning coasters built by Gerstlauer. It is a "Spinning Coaster Model 380/4" and is identical to the former Tony Hawk's Big Spin, which was briefly called Pandemonium, at Six Flags Discovery Kingdom. That ride recently opened as Joker at Six Flags Mexico.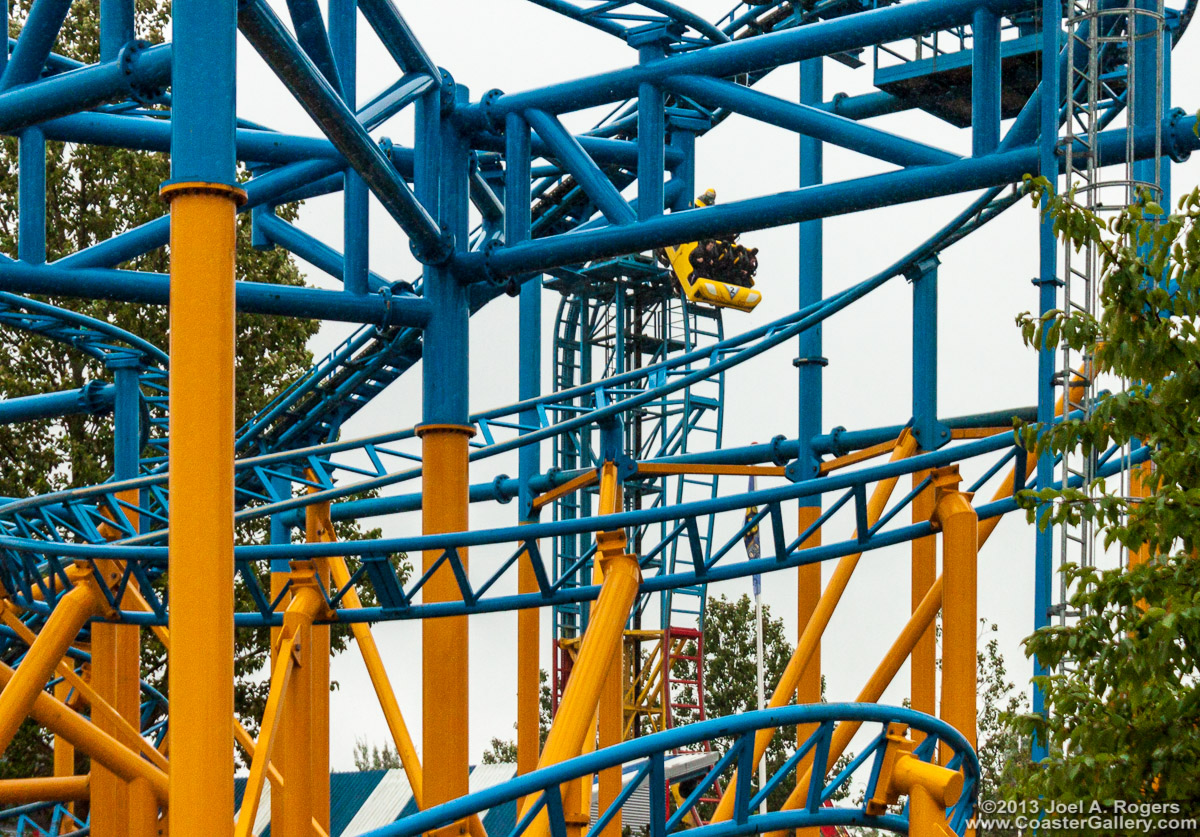 ---
©2018 Joel A. Rogers.