Hemmelige Verden
Originally, this ride was Flinker Fridolin at Germany's Panorama Park from 1993 to 2007.
The ride has two small lift hills. This one is the first which occurs right after the long train leaves the station. The next lift is at the end of the ride right before the train gets back to the station. Because of the difference in terrain of this park versus the original German park, a lot of the ride, and well as the loading platform, are elevated far above the ground level.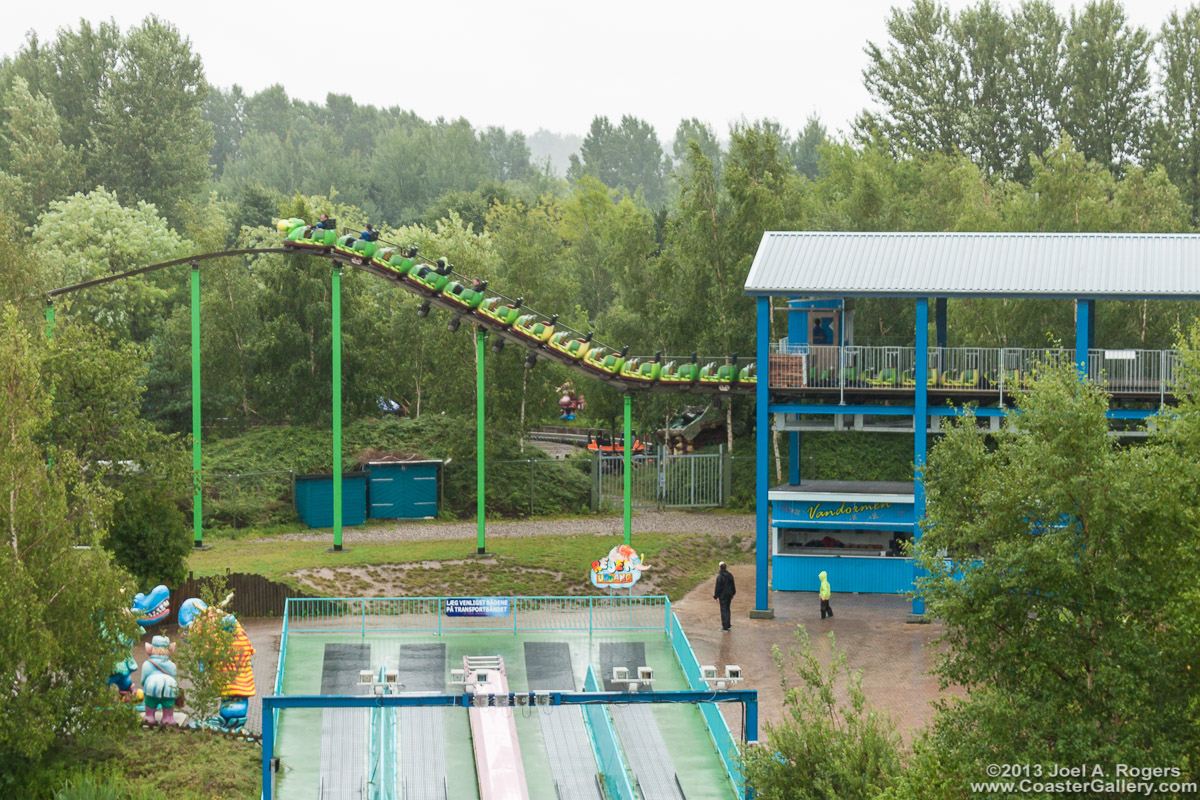 ---
©2018 Joel A. Rogers.