Vild-Svinet
As of late 2017, these are the operating "Euro-Fighter" coasters, and the number of inversions listed in parentheses: Abyss (3) at Australia's Adventure World, Dare Devil Dive (3) at Six Flags Over Georgia in Georgia, Eurofighter (2) at Italy's Zoosafari Fasanolandia, Falcon (3) at the Netherland's Duinrell, Fluch von Novgorod (1) at Germany's Hansa Park (which I recently visited, so check back for the pictures), Huracan (5) at Germany's Belantis (another park I just visited), Hydrus (3) at Casino Pier in New Jersey, Iron Shark (1) at the Galveston Island Historic Pleasure Pier in Texas, Kráter (1) at Columbia's Parque Del Café, Mystery Mine (2) at Dollywood in Tennessee, Predator (3) at the UAE's IMG Worlds of Adventure, Rage (3) at the United Kingdom's Adventure Park (which I also visited), Saw - The Ride (3) at England's Thorpe Park (yet another I recently photographed), Serpent at Morocco's Sindibad park, Speed: No Limits (2) at Oakwood Theme Park in the United Kingdom (I was here also), SpongeBob Square Pants Rock Bottom Plunge (2) at the Nickelodeon Universe in Minnesota, Takabisha (7) at Japan's Fuji-Q Highland, and Typhoon (4) at Belgium's Bobbejaanland, Untamed (3) at Canobie Lake Park in New Hampshire, and Vild-Svinet, seen here.
As you can tell, I visited many European parks recently. Please check back to see these new coasters as I add more amusement parks to CoasterGallery.com!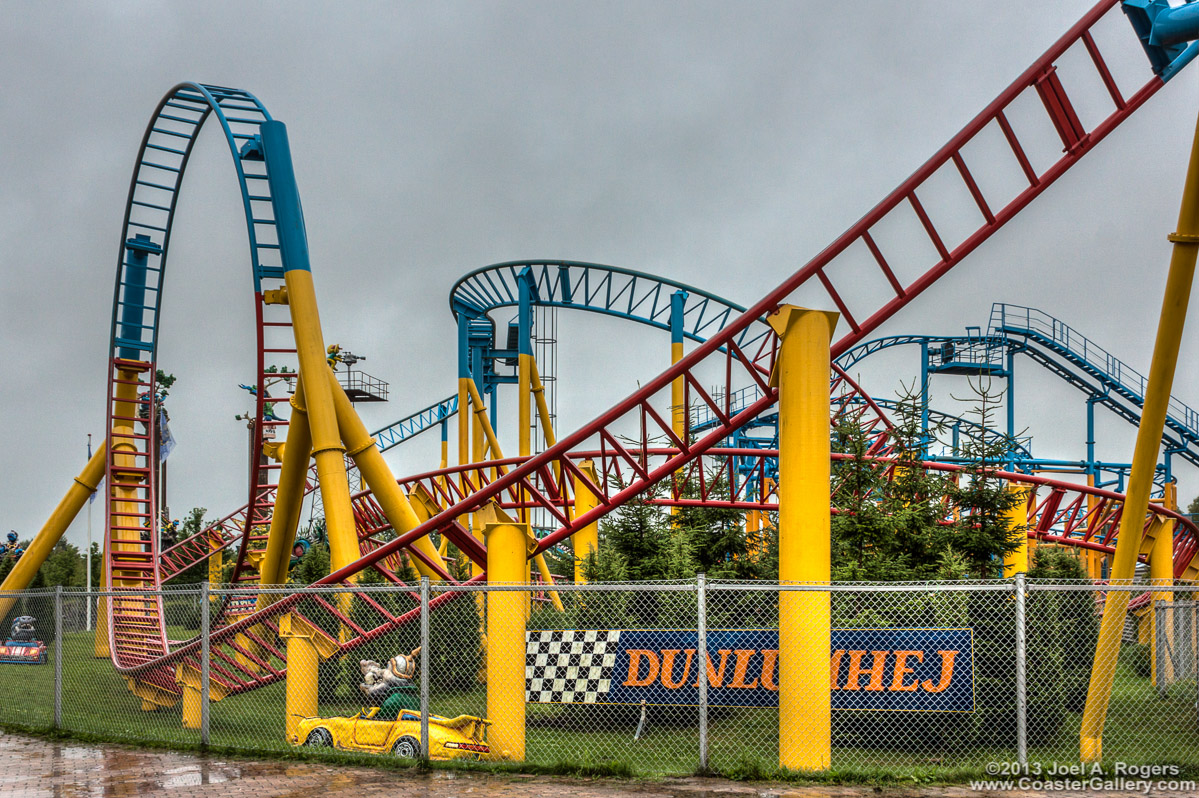 ---
©2018 Joel A. Rogers.