Ukko
Ukko is one of seven "SkyLoop" coasters built by Maurer Söhne. It is identical to five other "XT 150" models: BuzzSaw at Australia's Dreamworld, Clouds of Fairyland at China's World Joyland, Flight of Phoenix at China's Happy Valley, Sky Wheel at Germany's Skyline Park, and X Coaster at Arkansas' Magic Springs & Crystal Falls. All of these have 150 meters of track.
In 2006, Maurer Söhne built their only "XT 450" model, Abismo at Spain's Parque de Atracciones de Madrid. It starts like the "XT 150" versions, but continues on with several hills and turns in its 450-meter length.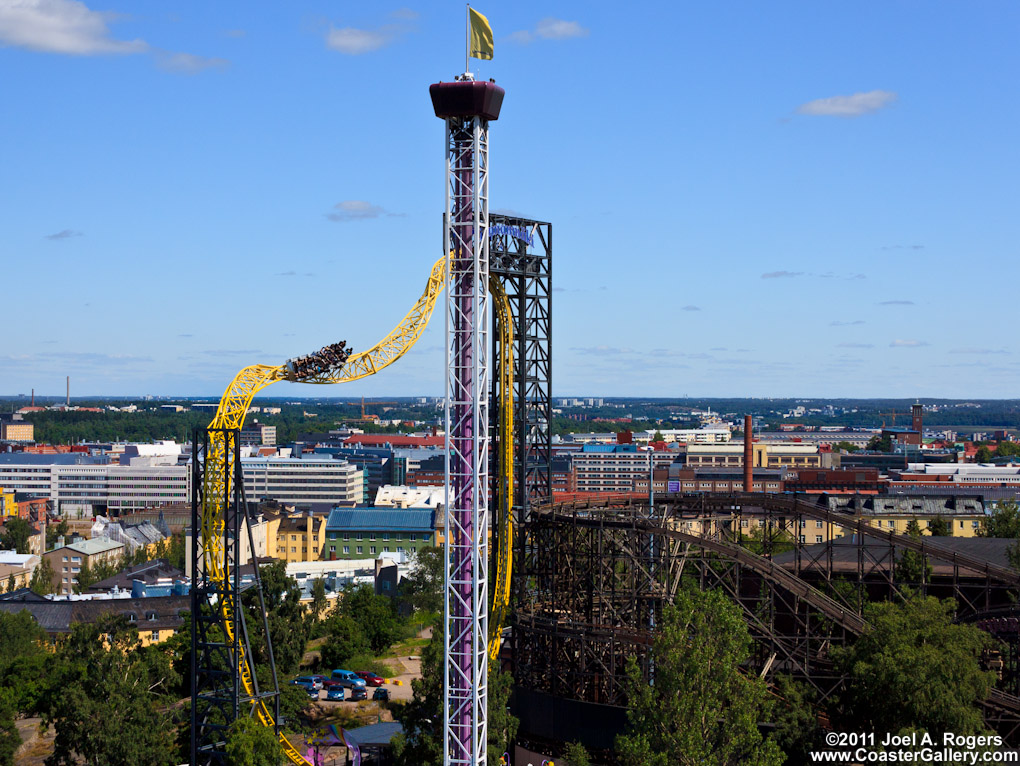 ---
©2012 Joel A. Rogers.