Vonkaputous
This "liquid coaster" is 330 meters (1,082 feet) long and 24.1 meters (79 feet) tall.
Vonkaputous is the second of two "liquid coasters" built by Premier Rides. Their first was BuzzSaw Falls at Silver Dollar City in Branson, Missouri. These two rides are similar, but only BuzzSaw Falls featured a part of the ride where boats were free-floating on the water and not attached to the track.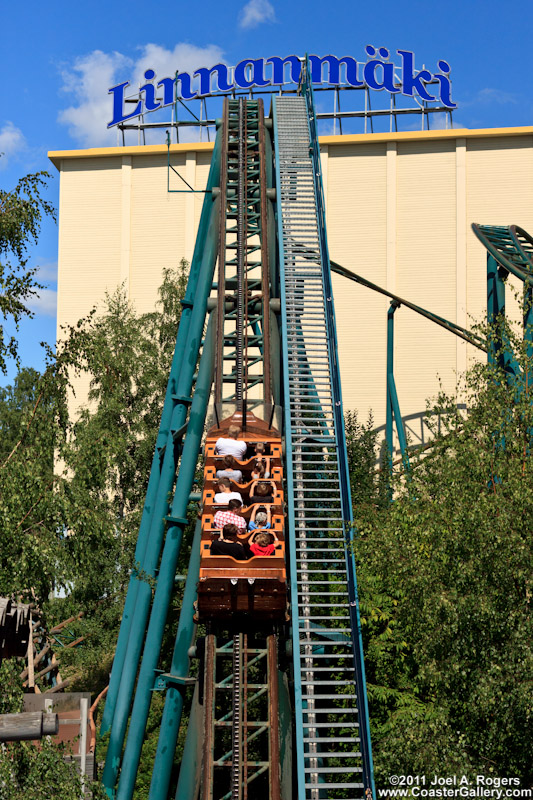 ---
©2012 Joel A. Rogers.