Vuoristorata
Here is another picture taken from within the structure while on my 'behind the scenes' tour. It shows that great double dip.
Vuoristorata is the last side friction roller coaster ever built. It lacks up-stop wheels which prevent the cars from becoming airborne. Because the trains don't have this extra set of wheels underneath the track, brakemen are used to carefully control the speed to keep the coaster safely on the track!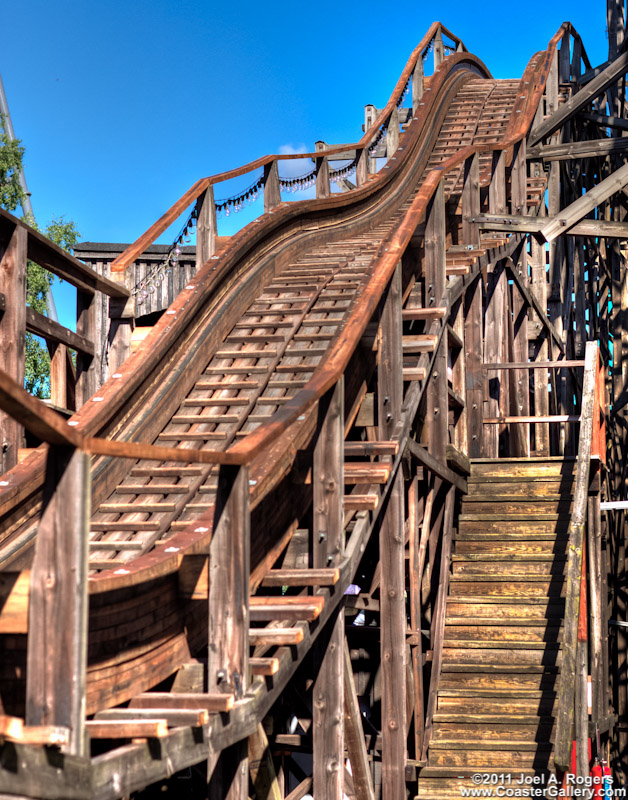 ---
©2012 Joel A. Rogers.