Lisebergbanan
That huge tower was built in 1990. The Lisebergstornet, or "The Liseberg Tower", is 146 metres (479 feet) tall. For twenty years, an observation gondola went up and down on this 3.1-meter diameter spire. In 2011, the ride was converted to AtmosFear, the tallest drop tower in Europe. A 36-person car now free-falls from a height of 90 metres (300 feet). A series of powerful magnets slows the carriage at the bottom of the drop.
AtmosFear, just like other Liseberg rides such as Balder, Kållerado and Kanonen, was built by Intamin AG.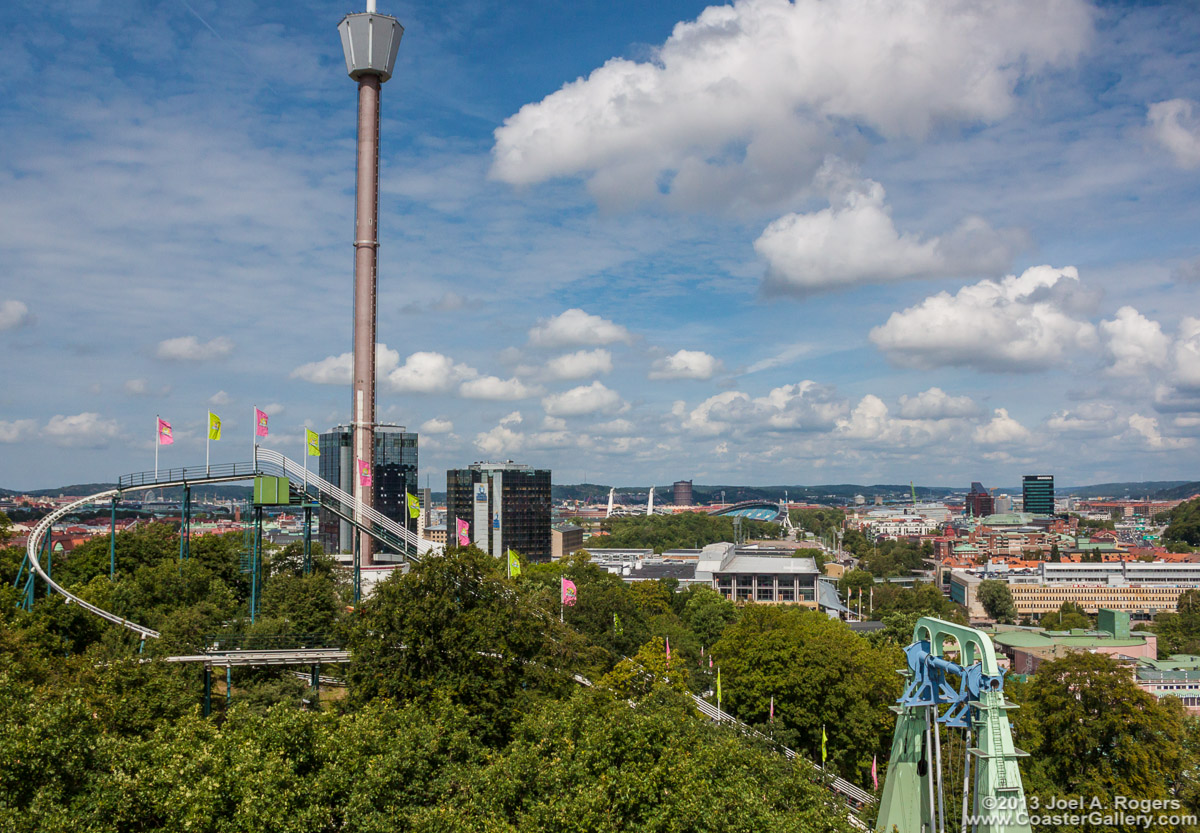 ---
©2014 Joel A. Rogers.