Half Pipe
As of 2012, Intamin has built eight Half Pipe models. Three are identical versions with 30-meter towers, and all three all called Half Pipe. They are located at Elitch Gardens, China's Chimelong Paradise, and this one at Särkänniemi. Four others have various heights: Avatar Airbender at Nickelodeon Universe, Surfrider at Wet 'n' Wild Water World, RC Racer at Hong Kong Disneyland, and RC Racer at Disneyland Paris. These four have tracks with a constant-radius turn while the other three feature a straight section of track at the top which necessitates a more complex vehicle chassis to deal with the changing track.

One 20-meter tall version, Half Pipe at Don Quijote in Tokyo, Japan, was built on top of a building in 2005, but it never opened to the public and remains Standing But Not Operating (SBNO) to this day. Depending on which story you believe, it either was too noisy for the neighbors or imposed too many structural forces on the eight-story building it is perched upon.

All the rides except the two RC Racers feature spinning seats.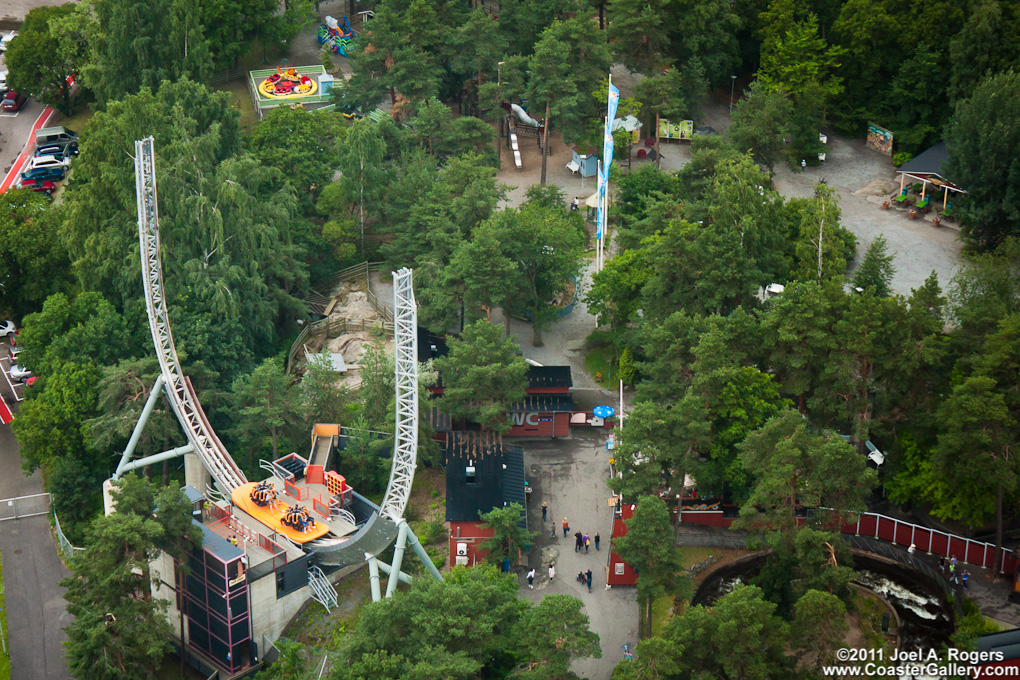 ---
©2012 Joel A. Rogers.