Tornado
Intamin built 11 inverted coasters, all of which opened between 1998 and 2003. Seven of these where U-shaped "Twisted Impulse" shuttle coasters such as Steel Venom at Valleyfair, Vertical Velocity at Six Flags Great America, and Wicked Twister at Cedar Point.
Besides Särkänniemi's Tornado, the other three Intamin inverted coasters with a traditional layout are Euro-Star at Russia's Gorky Park, Tornado at Spain's Parque de Atracciones de Madrid, and Volcano, The Blast Coaster at the United State's Kings Dominion.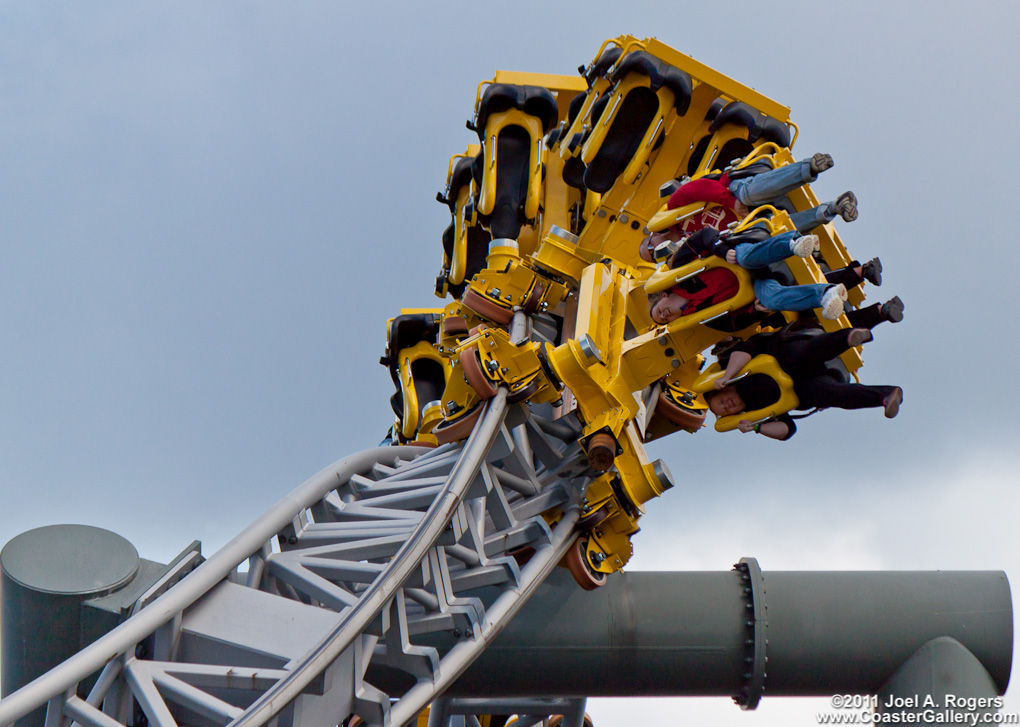 ---
©2012 Joel A. Rogers.