Tornado
The first Heartline Roll takes place in a tunnel. I thought it was really cool to do this loop underground. But much to my surprise, the second time I rode Tornado, I saw another train as I did the loop! I rushed back to the station and found that the Heartline and the loading platform are both situated in this manmade cave.
It was a thrill to stand in line for the coaster and watch a trainload of riders come screaming through as they were in the middle of flipping upside down!
Since it was so dark in this cave, all I could capture of the rapidly moving train with my camera was a huge blur.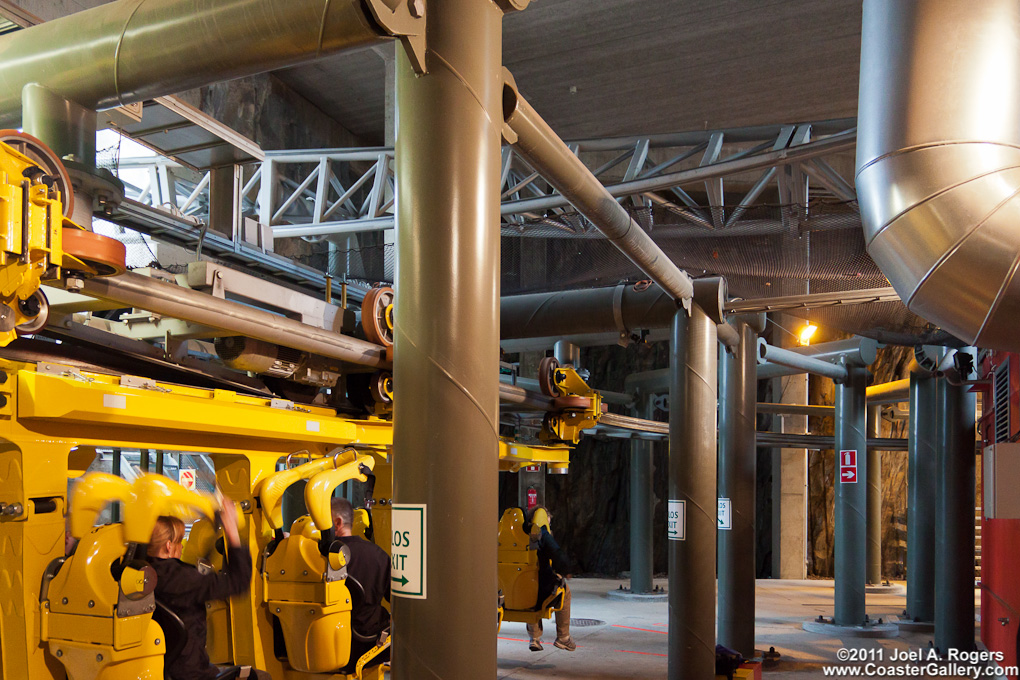 ---
©2012 Joel A. Rogers.