Thundercoaster
Here is an English Translation:
DO YOU KNOW ABOUT THUNDERCOASTER?
Opened: 29 April, 2001
Length 950m.
Max height: 39m.
Time: about 2 minutes
Number of passengers: 24 per train
Capacity per time: 900 people per hour
Number of person-trips taken: about 8.9 million
Trains: 2

Highest speed: About 100 km/hour
Steepest drop: 57 degrees, 32m height
G-forces: Maximum 3G, minimum -0.5G (vertical). Maximum 1G (horizontal)
Number of foundations: 1,500 pieces
Amount of wood: Equivalent of about 100 houses
Weight of train: 5 tonn (without guests)
Manufacturer: Vekoma (Netherlands)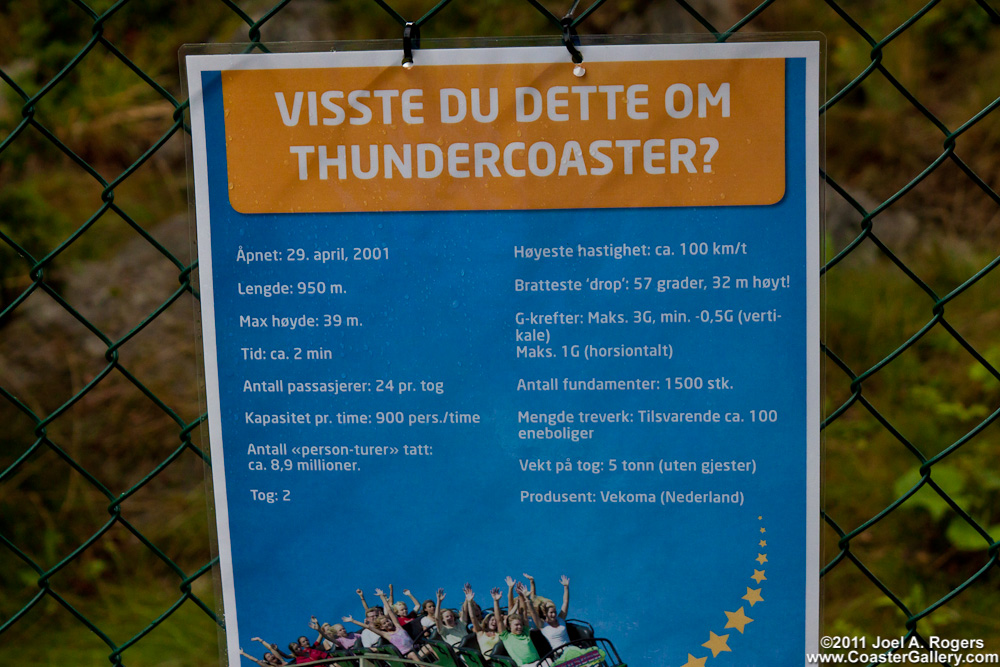 ---
©2013 Joel A. Rogers.