Bobbaan
Five Bobsled coasters were built by Intamin AG. Only three are still operating, La Vibora at Six Flags Over Texas, Apine Bobsled at Great Escape, and this ride at Efteling.
During the summer, the leaves really hide the track. In the lower right corner of this picture is the waiting queue. It too is nearly impossible to see thanks to the "green" roof.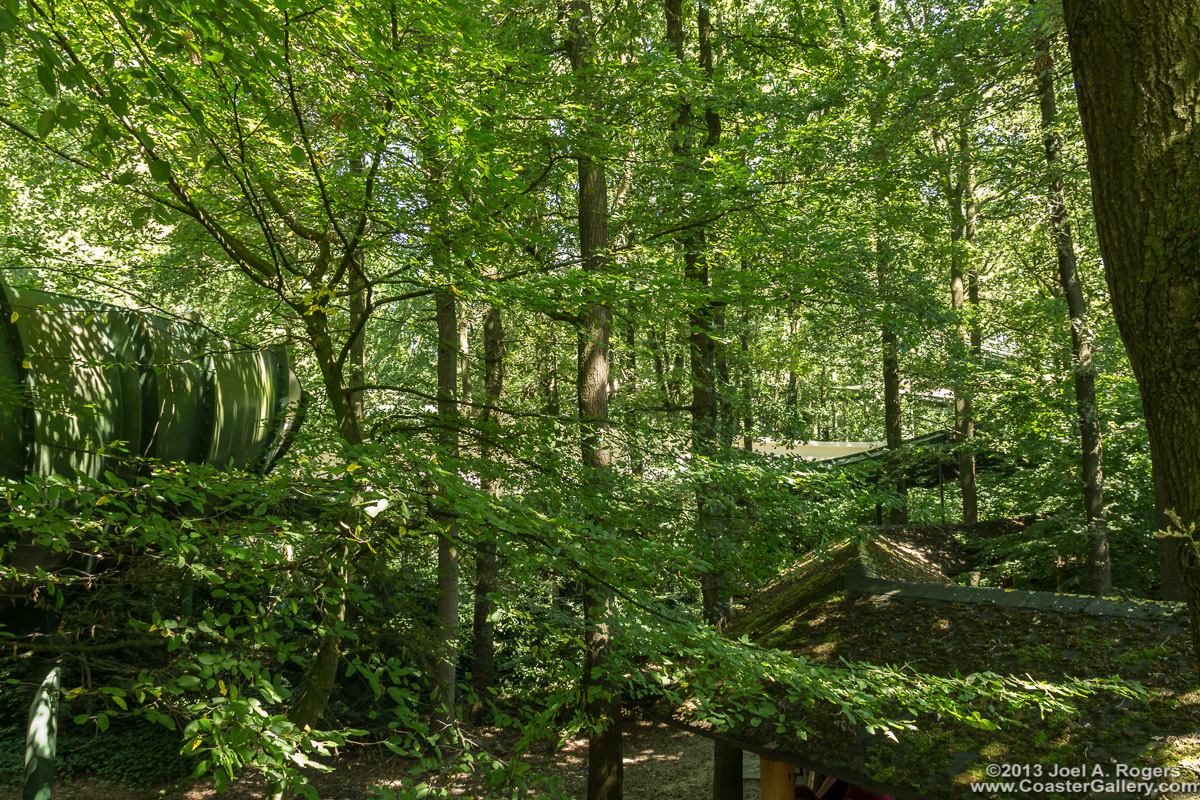 ---
©2014 Joel A. Rogers.