Boomerang
Freizeit-Land Geiselwind has a variety of rides, and they often rotate rides in and out of the park. But for several years, the park has been home to the Nautic-Jets boat ride, whose rectangular water basin is visible in the extreme upper right corner of this image. The ride has two red boats which literally leave the track, fly through the air, and splash down into the water.
Don't believe me that they built a ride that flies off the track? Here is video of the ride. And if that isn't enough, check out this on-ride and off-ride video of another flying boat ride.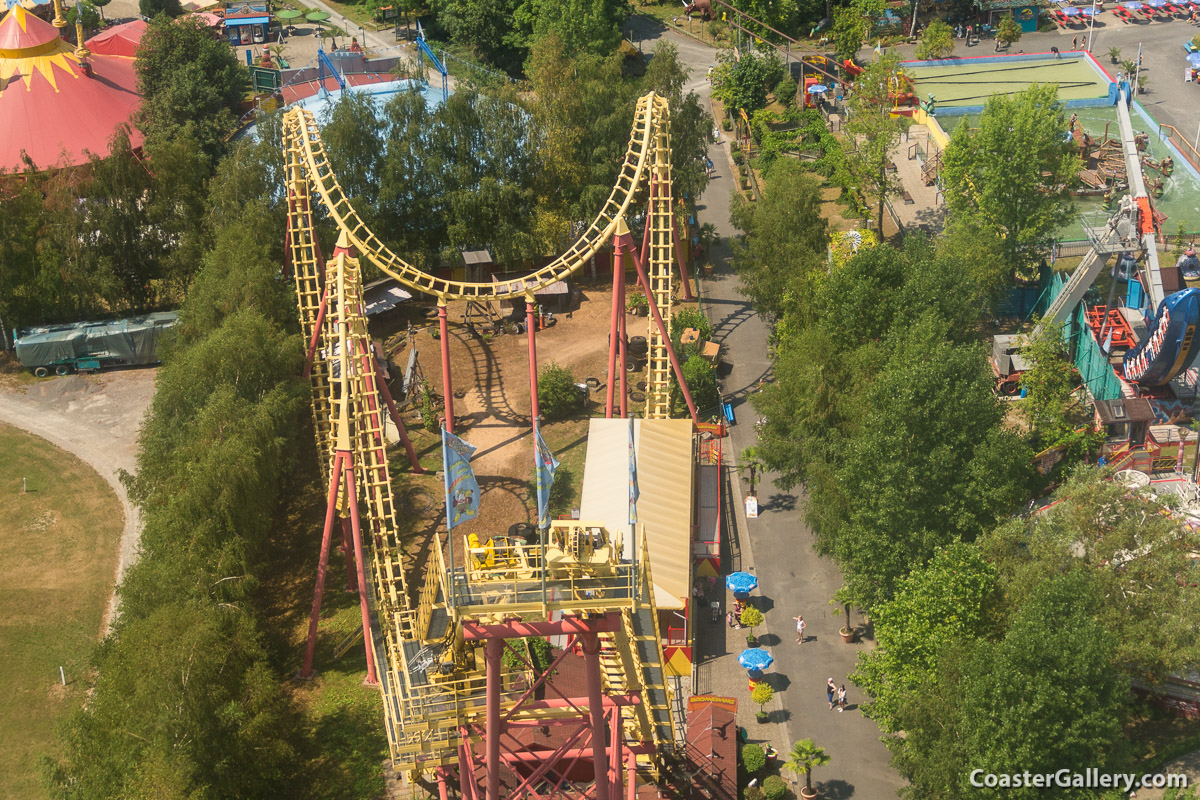 ---
©2015 Joel A. Rogers.