Drehgondelbahn
I have been on a lot of spinning roller coasters, but Drehgondelbahn is the only coaster I have ridden whose cars are free to spin while climbing the lift hill!
"Ausgang" translates to "Exit," an important word to know when in a German amusement park. "Achterbahn-dunkelfahrt" means "roller coaster - dark ride" which is a fair description since the coaster passes through a dark tunnel.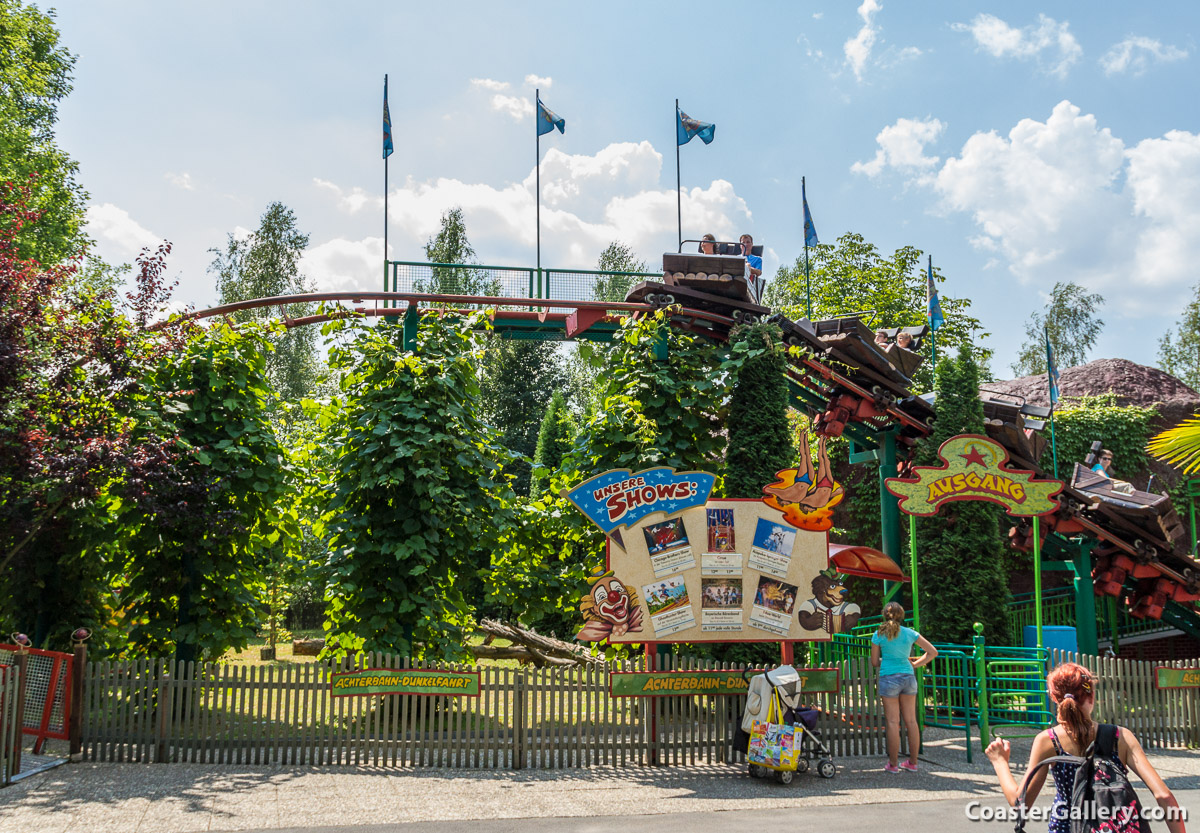 ---
©2015 Joel A. Rogers.