Drehgondelbahn
Built in 1994, this is the only spinning roller coaster built by Zierer.
The end of the ride goes around a large water tank. Originally, it was a simple tank with a waterfall dropping into it, but now it is full of aquatic plants and a large painted dragon.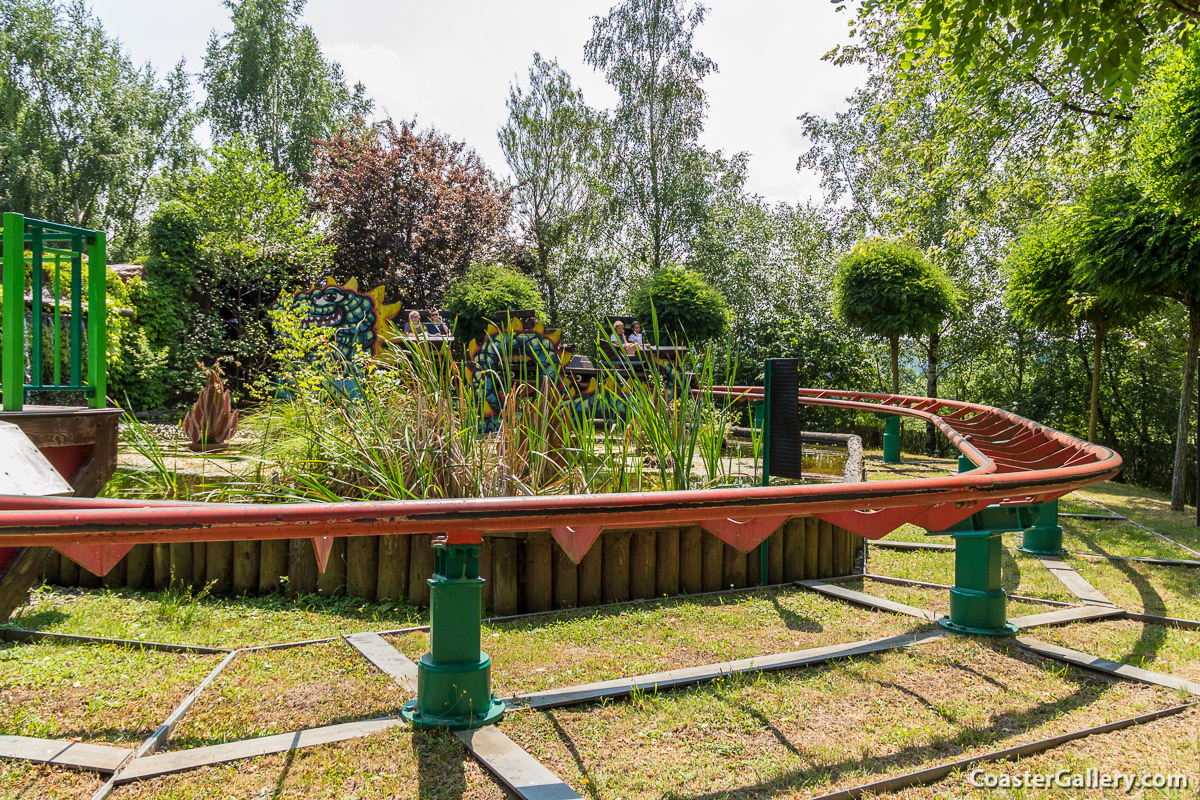 ---
©2015 Joel A. Rogers.