Diamond Back
Arrow constructed eight shuttle loops, but only three are in operation today. Besides Diamond Back, Revolution (previously known as Irn-Bru Revolution) has been running at Blackpool Pleasure Beach in England since 1979, and Sidewinder has been looping at Elitch Gardens since 1995. That ride was also Sidewinder at Denver's first Elitch Gardens from 1990 to 1994. Before that, it was the Roaring Tornado at Magic Springs & Crystal Falls in Hot Springs, Arkansas from 1980 to 1989.
One shuttle loop has been Standing But Not Operating since 2009. Afterburner operated at Fun Spot in Angola, Indiana from 1991 until Fun Spot closed in 2008. That particular coaster was the prototype shuttle loop and operated at the Boardwalk and Baseball theme park in Haines City, Florida from 1977 to 1990. During its time in Florida, it was called Double-O, Flying Daredevil, and Zoomerang.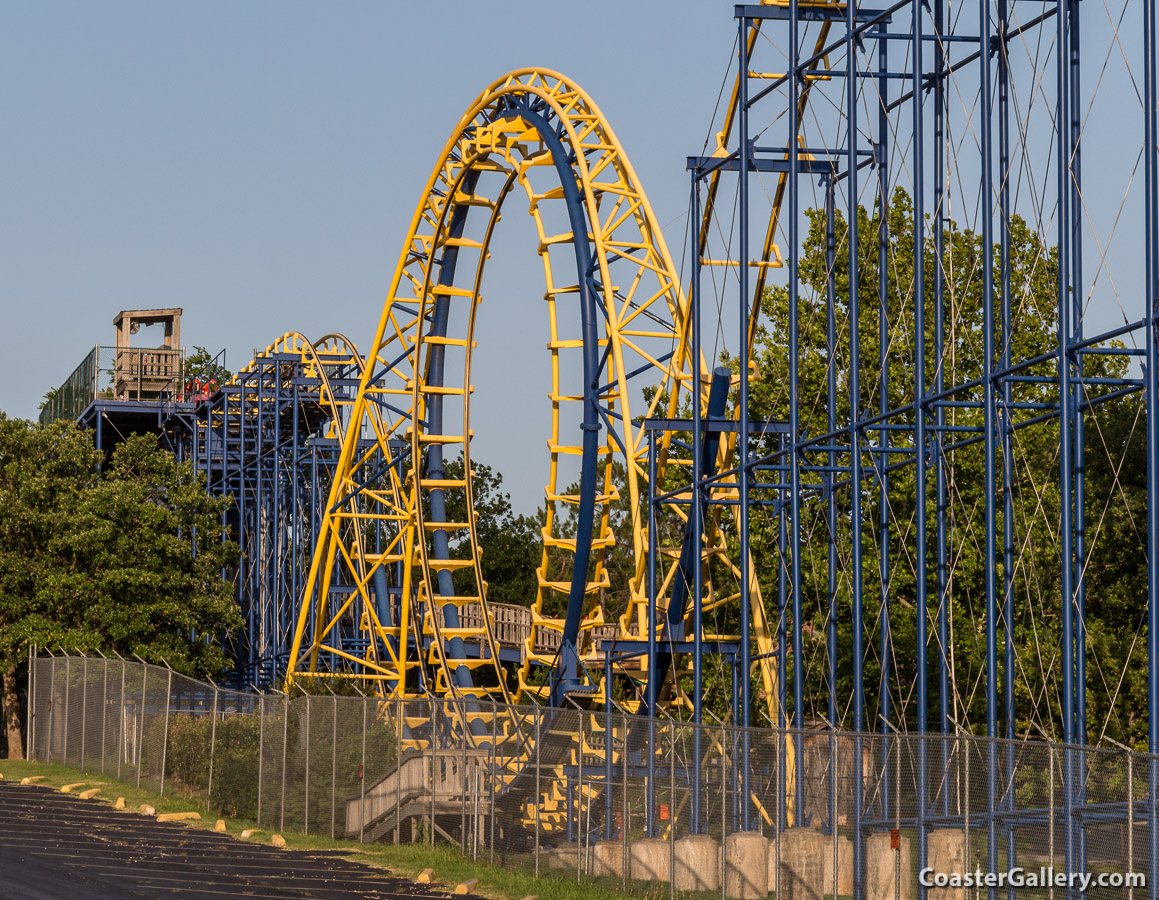 ---
©2015 Joel A. Rogers.