Nightmare Mine
Two roller coasters operated as Nightmare Mine. The first ride started as Screamer in 1980. It was later renamed Orange Blossom Special. The track and supports were originally orange, but the coaster was painted black, this building that surrounded the coaster was built, and the ride was renamed Nightmare Mine in 1989. About ten years later, the original coaster was scrapped, and an identical coaster was brought in to replace it. The new coaster was relocated from the defunct Fun Junction park in Grand Junction, Colorado.
Nightmare Mine last operated in 2003. It was Standing But Not Operating for a while, but now most of the second coaster was disassembled and dumped in a field just to the west of the park. A little of the track is still in the park and visible at the back of the building.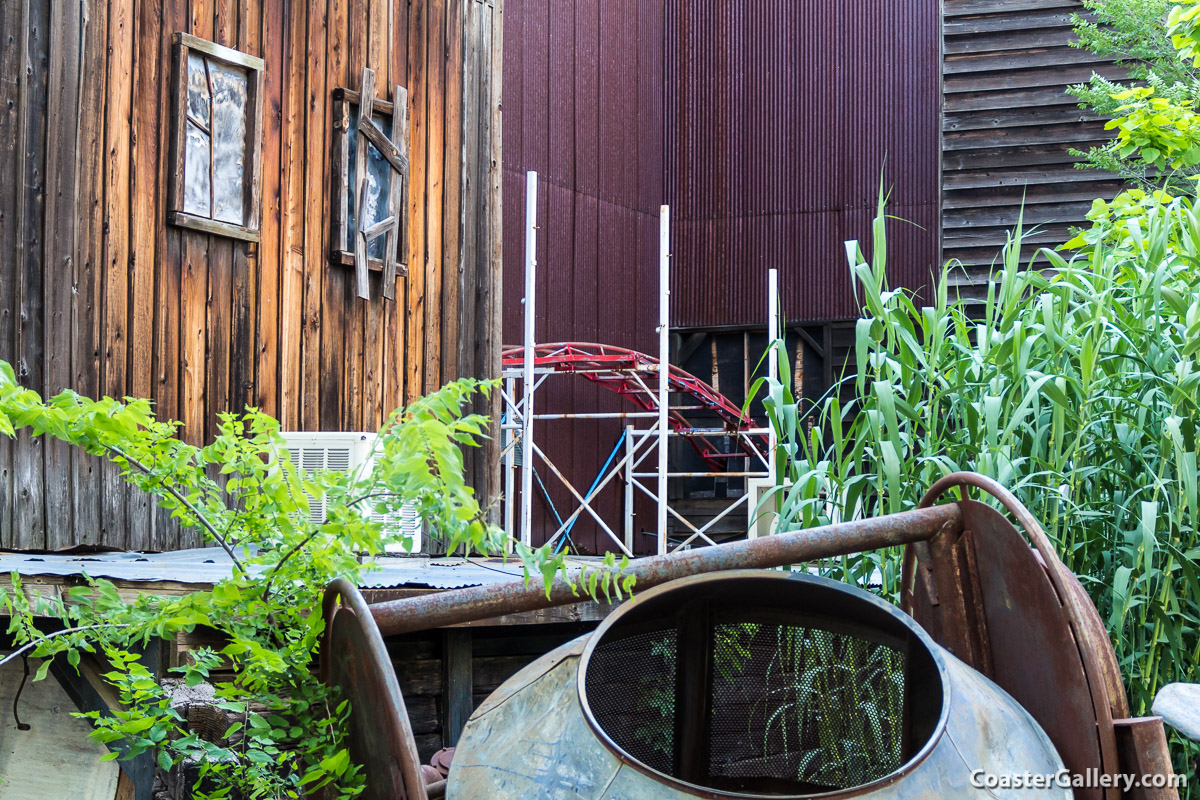 ---
©2015 Joel A. Rogers.