Big Ohhhh!
This is one of over 200 Zyklon model roller coasters built by the Fratelli Pinfari S.r.l. company. The most produced version was the smallest model, the Z40. The company also produced the popular Z47. Big Ohhhh! is one of the largest Zyklons, the Z64 model. Pinfari made one Z78, but it is no longer operating. There are a few copies that had one vertical loop, the ZL42, which is sometimes listed as a Z42L. The looping coasters were often called Looping Zyklons or Looping Star coasters.
Pinfari was started in 1926 by Daniel Pinfari and was based in Zuzzara, Italy. The company went out of business in 2004.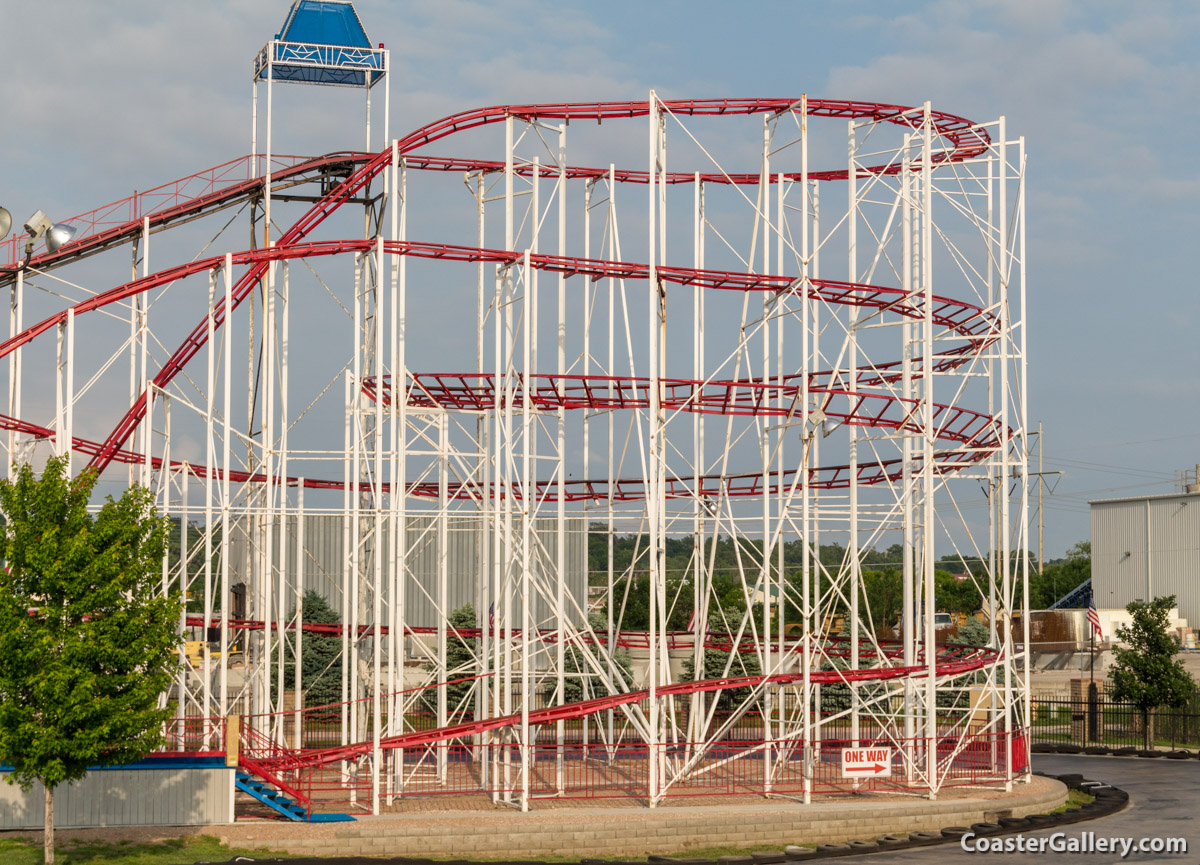 ---
©2015 Joel A. Rogers.