White Lightning
The Fun Spot parks are home to some of the world's tallest SkyCoasters. The parks own two of over 80 SkyCoasters built by Ride Entertainment Systems, Inc. The Orlando location has a 250-foot tall tower. This version, which has a 250-foot tall Flight Tower and a 220-foot tall Launch Tower, is a very popular ride with dozens of copies at a variety of amusement parks all over the world. The 300-foot tall Skycoaster at Fun Spot America - Kissimmee is the world's tallest Skycoaster. Here is video of my daughter and me riding the tallest, and probably scariest, SkyCoaster anywhere!
Ride Entertainment is also the distributor of Gerstlauer Rides in North America.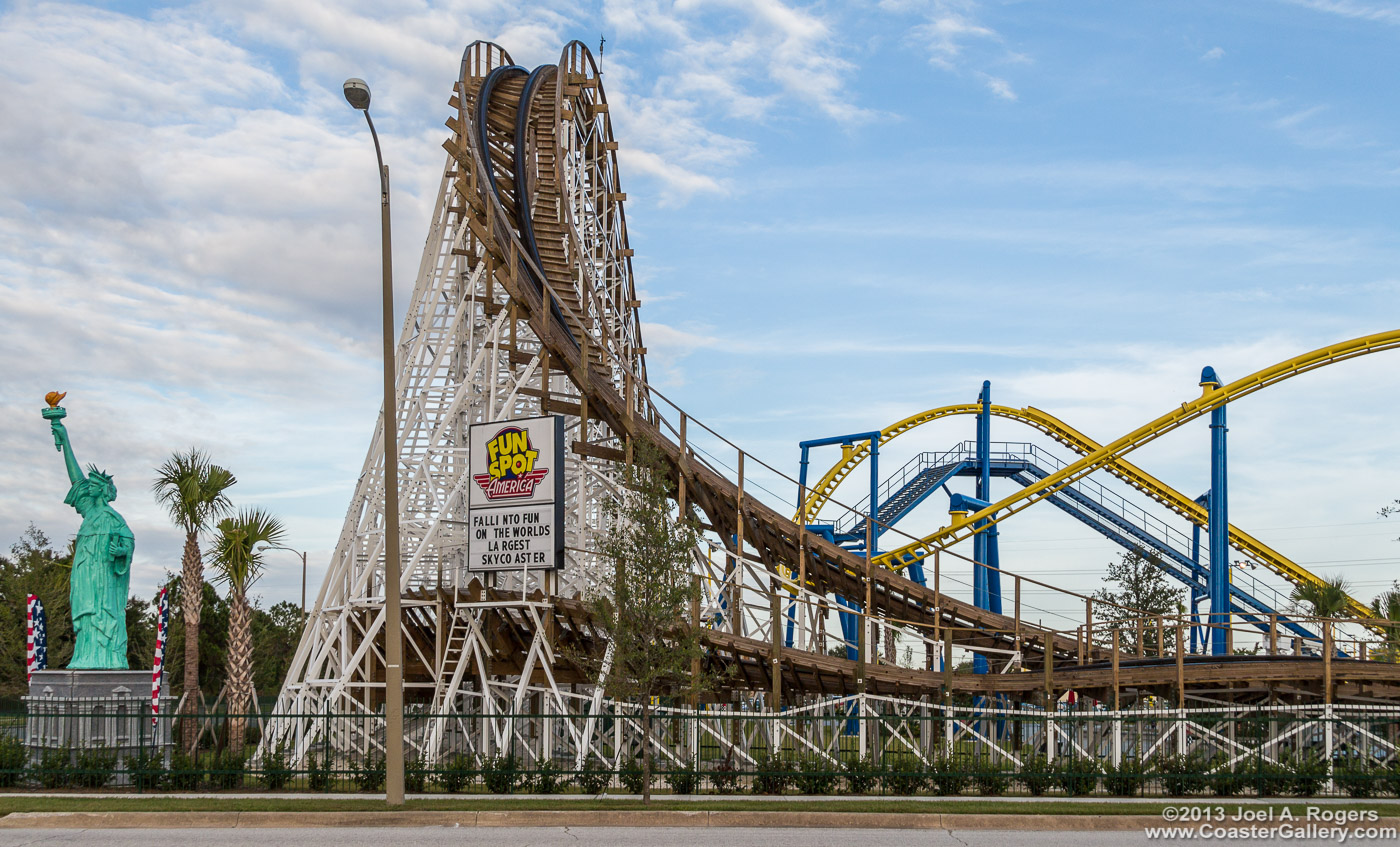 ---
©2015 Joel A. Rogers.