Familienachterbahn
Familienachterbahn means "Family Roller Coaster" in English. It is one of the many Tivoli coasters built by Germany's Zierer.
This particular ride is a "Tivoli - Medium" model. Other examples of this design are: Children Coaster at Nagashima Spa Land, Kombo at the Indianapolis Zoo, Ladybug Coaster at Adventureland, Live Oak Ladybug at New Orleans City Park, and Timber Twister at Gilroy Gardens Theme Park.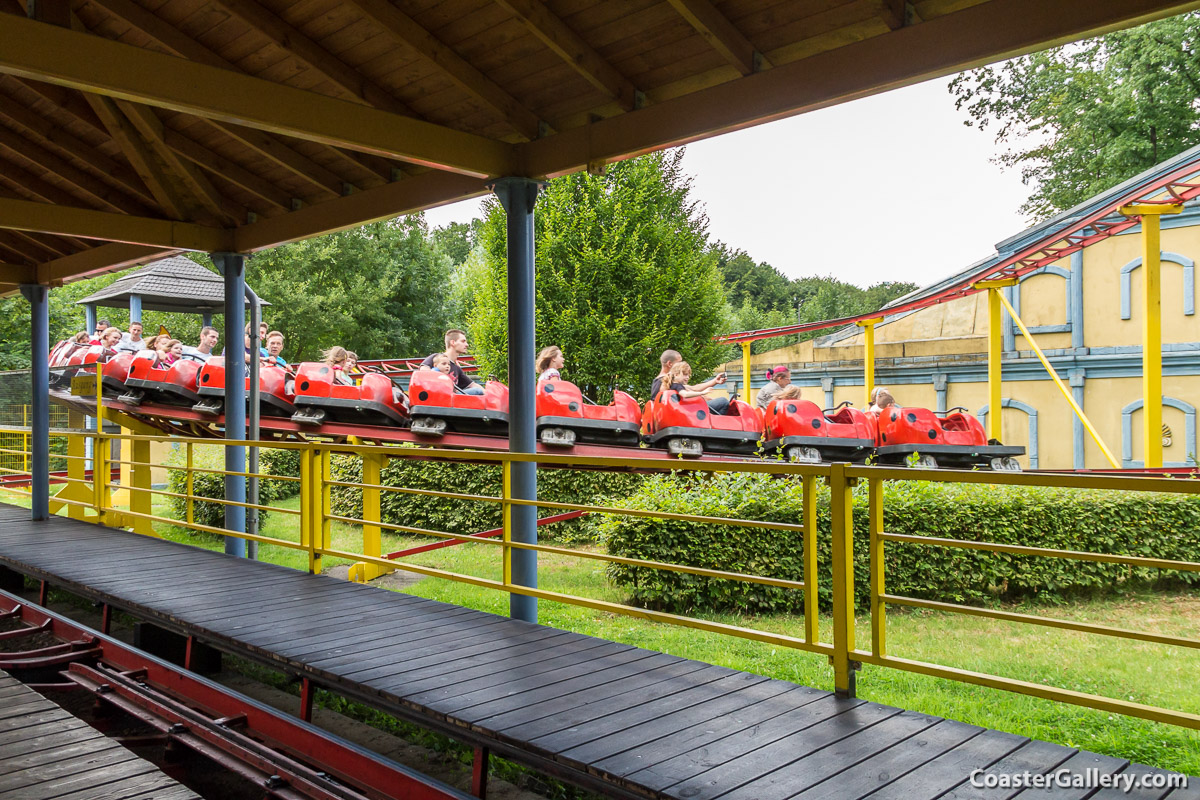 ---
©2015 Joel A. Rogers.