Hornet
From 1988 to 1993, this ride operated as Nightmare, an indoor roller coaster at the Boblo Island amusement park in Amhertburg, Ontario, Canada. That park sat on an island in the Detroit River just south of Detroit, Michigan. The Boblo Island park was open from 1898 until 1993.
After Boblo closed, the coaster was shipped southward to Houston, Texas and opened as the Mayan Mindbender at Six Flags AstroWorld in 1995. It was also indoors at that park. AstroWorld was open from 1968 to 2005. When Six Flags closed AstroWorld, the coaster was relocated yet again. It opened at Wonderland in 2009, but it has never been enclosed at this third location.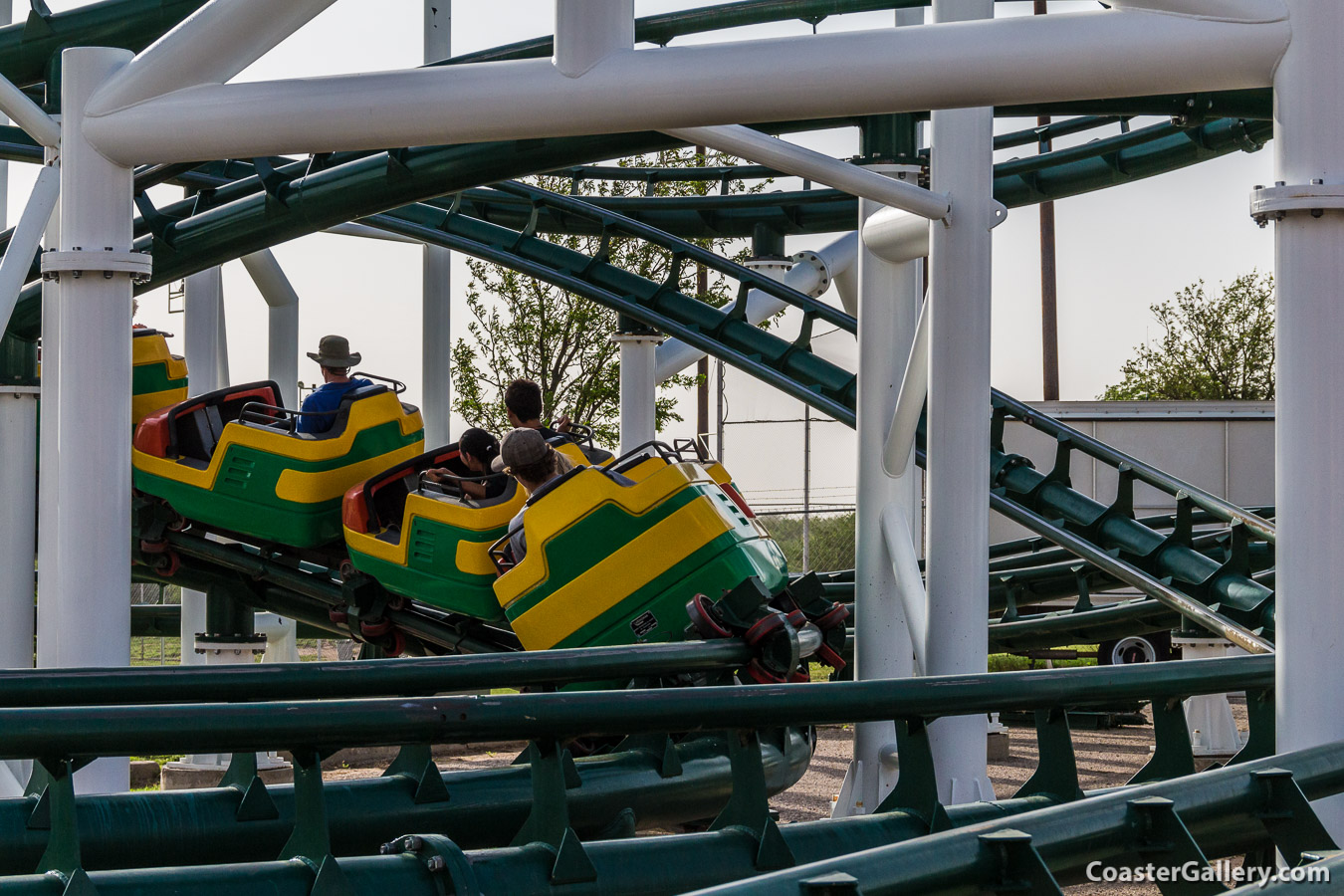 ---
©2015 Joel A. Rogers.