Blue Streak
This is how Cedar Point's oldest operating coaster looks today.
For the first two decades of its life, Blue Streak operated very differently than it does now. The trains were unloaded on the left side of this platform, but then moved to the right side where passengers boarded. Also, the waiting queue was on the side of the platform facing the midway, not the back side facing the Cedar Point Marina as shown here.
Despite all of the changes, I still list Blue Streak as one of my favorite wooden roller coasters!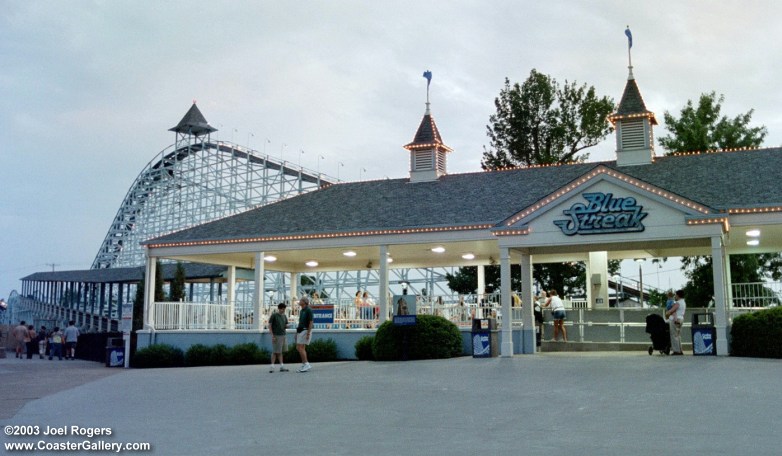 ---
&copy:2017 by Joel A. Rogers.