Cedar Creek Mine Ride
This fun roller coaster is 48 feet tall and 2,540 feet long. It was designed by Ron Toomer and built by Arrow Development. It premiered on May 24, 1969. When it opened, it was one of just a few rides in the northwest corner of Cedar Point.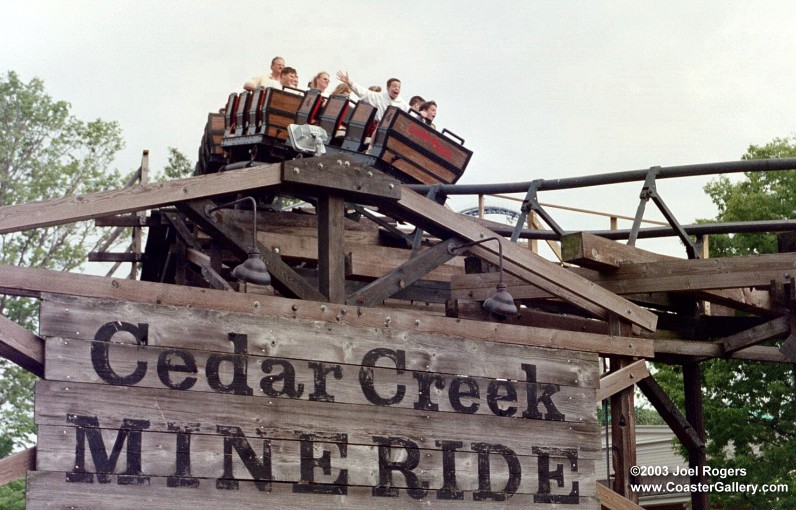 ---
©2012 by Joel A. Rogers.